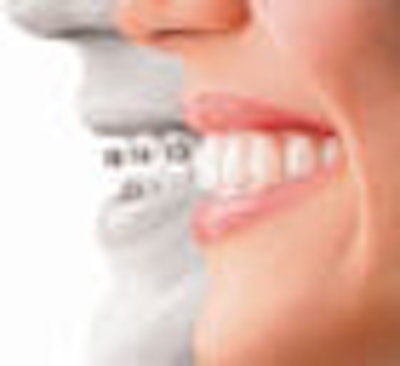 ClearCorrect has filed a countersuit against Align Technology, denying allegations that it is infringing on Align patents by making, offering to sell, and selling its clear-aligner therapy systems.
In fact, ClearCorrect is asking the court to declare all 408 claims in 10 of Align's patents invalid.
Align filed a lawsuit against ClearCorrect earlier this year, asserting that ClearCorrect infringes on eight Align patents in the production and sale of ClearCorrect aligners.
The patents-in-suit cover a wide range of Align's processes and include patents previously challenged and validated by the U.S. Patent and Trademark Office through the patent re-examination process.
"ClearCorrect seeks invalidity findings on even more of Align's patents."
— Mike Myers, legal counsel for ClearCorrect
In the countersuit, ClearCorrect alleges that Align's allegations are invalid and accuses Align of patent misuse and double patenting.
Align has improperly attempted to expand the scope of the patents beyond any protection to which it is entitled under the patent laws of the U.S., the lawsuit claims. In addition, Align did not invent the plastic orthodontic appliances at issue in this case or the concept of moving teeth with them, and these points were made clear in the Ormco case, according to ClearCorrect.
The countersuit cites much of the evidence raised in Align's previous patent case against Ormco, which resulted in a federal court ruling that 11 of Align's patent claims were invalid.
"Align has not really invented anything," the lawsuit further asserts, adding that the scientific knowledge underlying the patents-in-suit was developed "long ago" by researchers such as Dr. Harold Kesling, Dr. Robert Ricketts, Dr. Edward Angle, and Dr. Charles Tweed.
"The claims of the patents in this suit add nothing to the body of scientific knowledge. They are lawyer-driven and serve no purpose other than to deter potential competition and protect Align's market share," states the ClearCorrect lawsuit.
ClearCorrect further alleges that once Align "became stripped of fanciful notions that it had invented orthodontic treatment using clear aligners," it scrambled to modify its patents so that the claims are now more focused on the sequence of making appliances and the creation of digital treatment plans.
"Some of the claimed 'inventions' are also facially absurd and include: checking on the progress of patient treatment, ensuring that appliances are clinically acceptable, delivering appliances in a package or pouch, and using multiple appliances during orthodontic treatment," states the lawsuit.
ClearCorrect is seeking a declaratory judgment that it does not infringe upon any claims of the patents-in-suit, and that the patents at issue are invalid and unenforceable. The company is also seeking costs, attorneys' fees, and other relief.
"We intend to pick up where the Ormco litigation left off," Mike Myers, legal counsel for ClearCorrect, told DrBicuspid.com. "ClearCorrect seeks invalidity findings on even more of Align's patents. We will open the markets to all those who seek affordable care with clear aligner therapy."
Align declined to comment on the ClearCorrect lawsuit.
The countersuit was filed in the in the U.S. District Court for the Southern District of Texas.