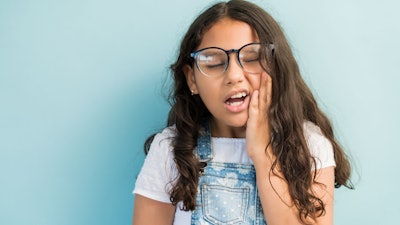 A new dental practice guideline recommends acetaminophen or nonsteroidal anti-inflammatory drugs (NSAIDs) as first-line treatments for managing short-term pain in children.
"This clinical prescribing guideline is a critical step in supporting appropriate treatment of pediatric acute dental pain through the use of acetaminophen and NSAIDs," Dr. Patrizia Cavazzoni, director of the U.S. Food and Drug Administration's Center for Drug Evaluation and Research, said in a news release.
The advice allows for better treatment of pain while helping prevent the unnecessary prescribing of medications with abuse potential, including opioids, she added.
The new guideline was developed by the ADA Science and Research Institute, the University of Pittsburgh School of Dental Medicine, and the University of Pennsylvania Center for Integrative Global Oral Health. It has been endorsed by the ADA.
In developing the guidelines, a panel of experts determined that, when used as directed, acetaminophen alone, NSAIDs (like ibuprofen) alone, or acetaminophen in combination with NSAIDS can effectively manage a child's pain after a tooth extraction or during a toothache when dental care is not immediately available.
According to the guideline, when acetaminophen or NSAIDs are administered as directed by a dentist or other healthcare provider, the risk of harm to children from either medication is low. These and other recommendations are now available in the September issue of the Journal of the American Dental Association, with the full guidelines also available on the ADA's website.