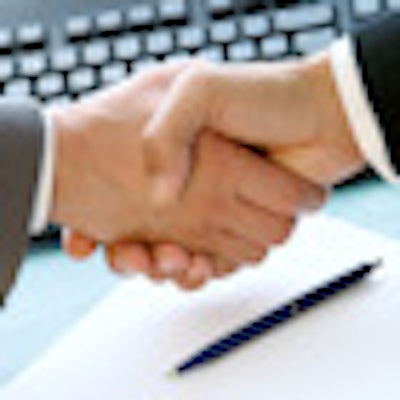 Water Street Healthcare Partners, a strategic private equity firm focused exclusively on healthcare, has acquired OraPharma from Johnson & Johnson, saying it plans to build OraPharma into a leading specialty pharmaceutical company focused on dental and oral healthcare.
While terms of the deal were not disclosed, Water Street has committed more than $100 million in equity financing to accelerate OraPharma's growth, Kelly Zitlow, vice president of Water Street, told DrBicuspid.com. "We have been proactively looking for opportunities for investment in the specialty pharmaceutical sector and identified OraPharma as a very attractive opportunity," she said.
OraPharma specializes in developing and distributing pharmaceutical products that maintain and restore oral health. Its main product, Arestin (minocycline hydrochloride), is the first locally administered, time-released antibiotic encapsulated in microspheres that effectively controls the germs that can cause periodontal disease, according to the company. OraPharma's other product development efforts include a compound for the treatment of oral mucositis, an agent for bone and tissue regeneration, and a next-generation periodontal therapeutic.
OraPharma was initially acquired by Johnson & Johnson in 2002, although the deal was not completed until February 2010, at which time the transaction was valued at $85 million. The company operated as part of Johnson & Johnson's Personal Products division.
OraPharma employs approximately 175 people. The company will remain headquartered in Warminster, PA, Zitlow said. However, Water Street has recruited Janet Vergis, an executive with more than 20 years of pharmaceutical experience, to serve as CEO of OraPharma. Through February 2009, Vergis served as president of Janssen Pharmaceutica, also a Johnson & Johnson company.
"Our goal is to build OraPharma into a leading pharmaceutical products company focused exclusively on dental and oral health," said Al Heller, an operating partner with Water Street and now chairman of OraPharma, in a press release.
Water Street plans to work closely with Vergis on a strategic growth plan that will invest in research and development and acquisition opportunities to expand OraPharma's portfolio of products and services to the dental health market, he added.
OraPharma is the latest in a series of acquisitions that Water Street has completed with global healthcare companies. Nearly half of Water Street's investments are business divisions it has acquired from global leaders, including Gentiva Health Services, Medtronic, and Smith & Nephew.
"We are very excited about this investment," Zitlow said.
Copyright © 2011 DrBicuspid.com