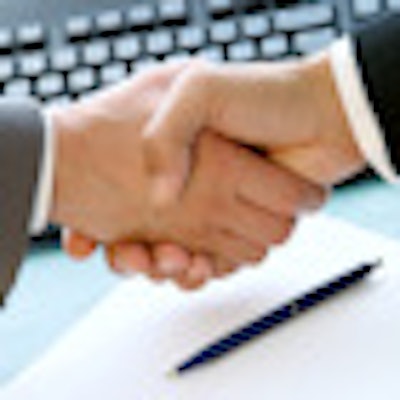 Valeant Pharmaceuticals International is acquiring OraPharma, the maker of Arestin and other oral health products, from private equity firm Water Street Healthcare Partners for approximately $312 million.
The deal marks Valeant's first foray into the dental market. Valeant is a publicly traded pharmaceutical company that develops, manufactures, and markets a range of pharmaceutical products primarily for neurology, dermatology, and branded generics.
OraPharma was founded in 1996 and acquired by Johnson & Johnson in 2002, although the deal was not completed until February 2010, at which time the transaction was valued at $85 million.
Water Street acquired OraPharma from Johnson & Johnson in December 2010. At the time, Water Street officials said it planned to build OraPharma into a leading pharmaceutical products company focused exclusively on dental and oral health.
OraPharma's flagship product, Arestin, is the first locally administered, time-released antibiotic encapsulated in microspheres that effectively controls the germs that can cause periodontal disease, according to the company. OraPharma's other product development efforts include a compound for the treatment of oral mucositis, an agent for bone and tissue regeneration, and a next-generation periodontal therapeutic.
OraPharma currently has the largest specialized pharmaceutical sales force in the dental industry, and as of March 31, 2012, OraPharma's trailing 12-month net revenue was approximately $95 million, according to a Valeant press release.
"We are excited to enter a new attractive market segment with an already established sales infrastructure focused entirely on the dental community," said J. Michael Pearson, chairman and CEO of Valeant, in the release. "We believe that this market segment has similar characteristics to the dermatology, podiatry, and ophthalmology markets and should offer us the opportunity to cross-sell some of our current products, most notably our new topical prescription cold sore medication, Xerese."
The transaction is expected to close this month, subject to the satisfaction of certain closing conditions.