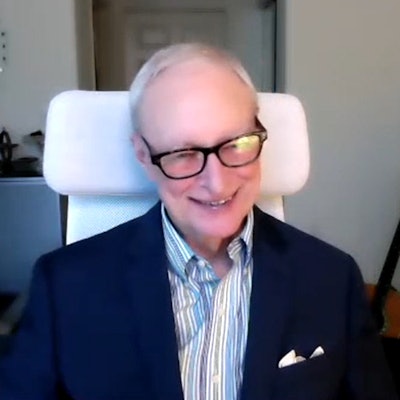 Gum disease is a serious condition that can have severe implications for oral and overall health. So why don't dental professionals talk about it that way? In a video timed for Gum Disease Awareness Month, Dr. Samuel Low explained why the dental industry should up the rhetoric about gum disease.
"We need to probably put the act of god in them," Low said during an interview with DrBicuspid.com. "Don't talk about gum disease. Don't talk about tooth loss. Tell them they're losing their jawbone."
Low shared some of the language he uses to talk about periodontal disease with his own patients. He also discussed why he thinks lasers were recognized as the Hottest Dental Procedure in the 2021 Cuspies awards.
Watch the full interview below.
Dr. Samuel Low was named vice president, dental and clinical affairs, and chief dental officer of Biolase in October 2016. Low is a professor emeritus at the University of Florida College of Dentistry and associate faculty member of the Pankey Institute. He has 30 years of private practice experience in periodontics, lasers, and implant placement. He is also a diplomate of the American Board of Periodontology and past president of the American Academy of Periodontology.