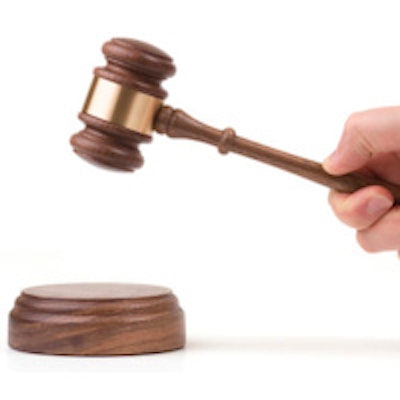 The U.S. Supreme Court has announced a decision in the case of North Carolina State Board of Dental Examiners v. Federal Trade Commission (FTC), ruling 6-3 that the dental board could be subject to antitrust claims.
The ruling, written by Justice Anthony Kennedy, said that because a "controlling number" of the North Carolina Dental Board's decision-makers are active market participants in the occupation the board regulates, the board can invoke state-action antitrust immunity only if it was subject to active supervision by the state, and here that requirement is not met.
The FTC argued, and six justices agreed, that although state entities are usually exempt from federal antitrust laws, the exemption did not apply because the board was not actively supervised by the state and because it was made up of self-interested private businesses.
Essentially, Justice Kennedy's ruling states that even though the dental board is an agency of the state, its actions must still be supervised by the state in order to enjoy antitrust immunity. Kennedy wrote that the exemption "does not authorize the states to abandon markets to the unsupervised control of active market participants."
The case was prompted by the FTC, which filed a 2010 complaint against the North Carolina dental board, pertaining to letters sent by the board telling nondentist teeth-whitening providers that they were practicing dentistry illegally and ordering them to stop. The FTC found that the board could be subject to antitrust claims, because members of the profession it regulates are also board members.
FTC Chairwoman Edith Ramirez said in a statement that the court's decision was clear.
"The court's decision makes clear that state agencies [the dental board] constituted in this manner are subject to the federal antitrust laws unless the state actively supervises their decisions," Ramirez said.