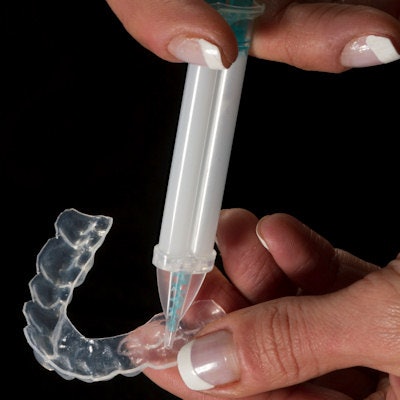 A woman in Ireland has been left with burned gums and possibly permanent damage following a teeth-whitening treatment at a beauty salon. She may have to undergo a gum graft to fix the botched procedure, according to news reports.
Aoife Wills took to Facebook to show before-and-after photos and warn others about getting their teeth whitened at places other than dental offices. In her post, which was shared approximately 2,000 times, Willis said she received the procedure on November 30 and left with burns and feeling serious pain.
She followed up with a dentist who checked her teeth and took x-rays. The clinician said her teeth would be fine, but she may need dental surgery to correct the damaged gums.
Wills said her dentist told her that her gums surrounding her top front teeth ended up blackened, burned, and blistered because the people at the salon neglected to apply a protective gel before starting the whitening treatment.
The ADA states on its website that patients should should consult with a licensed dentist to determine if whitening is an appropriate treatment. In addition, whitening constitutes the practice of dentistry, and any nondentist providing whitening is committing the unlicensed practice of dentistry, it noted.
Salons and spas may offer the treatments at reduced rates, but clinicians warn that they are putting themselves in danger. Many injuries occur when mouthguards used during procedures don't fit properly, causing bleaching gel to leak onto gums and the mouth. The bleach gel and chemical agents used in the treatments can cause blistering, sensitivity, and skin discoloration.