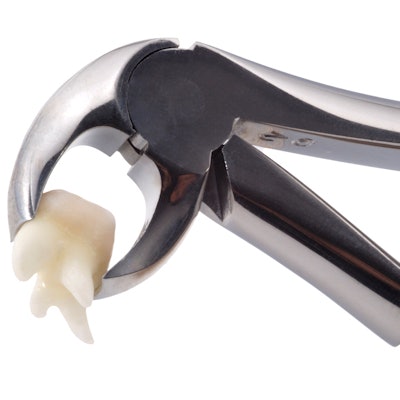 Singer-songwriter Halsey showed off a ring made with a human tooth on a March 28 Instagram story.
The engagement-style ring featured a tooth in the center instead of diamond and had a blue jewel on the crown. The singer captioned the photo, "I won't smile, but I'll show you my teeth," a reference to one of her song lyrics.
Halsey's style has always been eccentric, and this isn't the first time she's donned tooth decor. In 2018, she put a starred jewel on her canine -- but that time the tooth was in her mouth, not on her finger.
I imagine halsey going to an expensive but obscure antique store and picking out this tooth ring as a gift for herself

and I'm so here for it pic.twitter.com/UHU5aRIOz7

— Cynthia, but queen of theories and overthinking (@cynthiaruth95) March 28, 2020