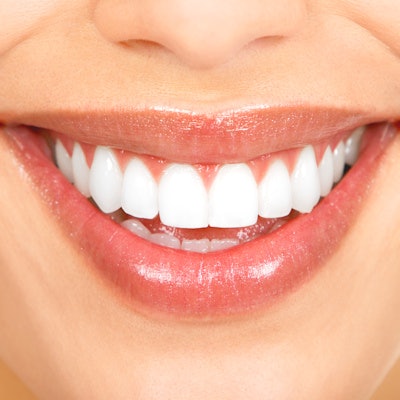 A majority of people said yellow teeth are unattractive in a recent survey conducted by market research platform DentaVox. The results belie a prejudice that people with yellow teeth are unhealthy.
In the survey of 4,906 people, 80% of respondents said yellow teeth are less attractive than white teeth. Additionally, 38% of respondents described their teeth as yellow, and of this group, 33% cited poor oral health as the main cause, DentaVox found.
Also, "19% of people would whiten their teeth because they believe in the prejudice that yellow teeth are unhealthy," wrote Pamela Doneva on the DentaVox Blog.
Are yellow teeth unhealthy?
Many people in the U.S. report difficulty accessing oral healthcare, and prior research from the ADA Health Policy Institute has found that many working-age adults in the U.S. skip dental care each year -- often because of the cost. Research suggests socioeconomic factors, such as lower income and education levels, are linked to oral health status, including more decayed teeth and overall bad oral health, according to DentaVox.
The company pointed to a study by two U.K.-based scientists published in PLOS One in 2012 that indicates human teeth essentially act as ornaments that can draw potential partners. Tooth color can give other people basic information about our health and genetics, the PLOS One study suggests. Therefore, people may believe white teeth go hand in hand with good health, which ultimately plays a great part in one's attractiveness.
However, the perception that yellow teeth are unhealthy is not backed by any scientific evidence, according to DentaVox. For instance, data published in 2018 by Prairie Dental Group indicate some people naturally have thinner enamel.
"So, unless your yellow teeth are due to bad oral habits, you do not need to worry so much. If you are not sure about it, you'd better consult your oral care provider," Doneva wrote.