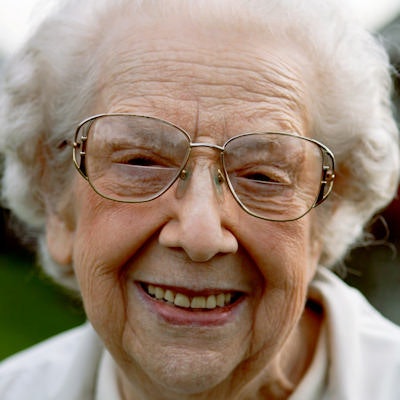 Since Medicare was created in 1965, the U.S. has put a man on the moon and a rover on Mars, the internet was created, and 3D-printed restorations went from science fiction to clinical practice. Yet for all that's changed since the 1960s, Medicare still excludes dental care -- and some experts think it's time to change that.
In the U.S., health insurance is still largely tied to employment, so it's no surprise that many people lose their dental benefits as they retire. A recent study found that about 9 out of 10 Medicare beneficiaries don't have dental insurance, which correlates with fewer dental visits.
To improve the overall health of older Americans, some experts, including Judith Jones, DDS, MPH, DScD, believe Medicare needs to be expanded to cover routine dental care. Dr. Jones is a professor and the associate dean for academic administration at the University of Detroit Mercy and an ADA spokesperson for elder care issues.
When Medicare was first created, about half of senior citizens were edentulous. When people don't have teeth, they don't see dental coverage as a healthcare priority, Dr. Jones noted in an interview with DrBicuspid.com.
"Many people who don't have teeth don't think there's a need to go to the dentist," Dr. Jones said. "Nowadays, because we know that the mouth is connected to the rest of the body, it's more obvious the two go together. We know integration is better."
50 years of excluding dental from Medicare
According to the U.S. Medicare website, the program is designed to cover medically necessary services to treat a disease or condition for adults age 65 and older, as well as those younger than 65 with certain diseases and disabilities. The program is broken up into different parts, including the following:
Part A, which covers hospital and nursing home services
Part B, which covers routine and preventive care
Part D, which covers prescription drugs
The exclusion of dental care from Medicare began when Congress first created the program in 1965. Congress later amended Medicare Part A to cover some dental services needed for inpatient hospital services, and some Medicare Advantage plans include dental coverage as a supplemental benefit. However, most dental procedures are still not covered under Medicare.
The historical exclusion of dental care from Medicare is one reason oral healthcare is not covered today, but a lack of political interest and cost also are barriers to including dental care for Medicare beneficiaries, according to Dr. Jones and several panelists at a webinar about health policy in January.
"Some of the qualitative work on healthcare expansion has shown that when people get health insurance, one of the first things they're hoping to do with it is get dental care," said Benjamin Sommers, MD, PhD, an assistant professor of health policy and economics in the Harvard T.H. Chan School of Public Health, during the webinar. "It's a palpable benefit that people can relate to if you can find the money for it and political wherewithal."
For those wanting to expand Medicare to include dental services, showing the value for the cost will be the most important thing to sway policymakers, according to several experts. New studies, including some by insurance companies, are finding that covering dental care can reduce medical and hospitalization costs for other conditions, Dr. Jones noted.
"People who have dental care and use it are less costly overall than people who don't use it," she said. "And that's not just true for people who have medical problems, such as type 2 diabetes and cardiovascular disease, stroke, COPD [chronic obstructive pulmonary disease], and renal disease, but it's also true for the general older adult population."
Is now the time to push for dental inclusion?
If dental coverage were included with Medicare, Dr. Jones hopes it would cover at least basic services, such as diagnostic, preventive, and necessary basic restorative and nonsurgical periodontal care, as well as have the option to add on additional services, such as dentures and root canals.
In addition, the AARP told DrBicuspid.com that its policy is that "Medicare coverage should include vision, hearing, dental, and long-term care, and guarantee care across the continuum of care."
With baby boomers starting to retire and older Americans keeping their teeth at record levels, Dr. Jones and some of the webinar panelists believe there's never been a better time to push for Medicare to include dental care.
"The time is now for the inclusion of the benefit in Part B or at least to test whether it works in the public sector," Dr. Jones said.
Although the current administration may not be looking to expand Medicare in the near future, one webinar panelist, an architect of the Patient Protection and Affordable Care Act (ACA), said a push for Medicare now may pay off later. Dr. Sommers agreed.
"[Look at] how long it took to get Medicare Part D," he said. "The Part D experience does reflect the notion that every once in a while policymakers acknowledge that Medicare, as designed in 1965, may not be adequate to cover what people really need for their health."