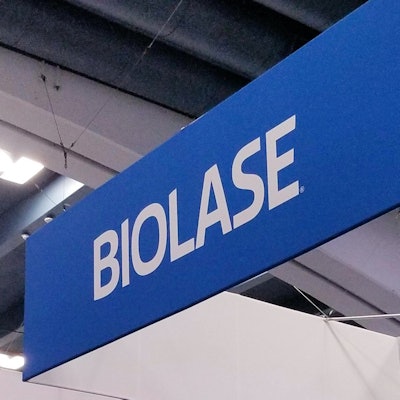 Biolase has closed its previously announced stock offering, generating proceeds of about $14.4 million.
The company offered 14 million shares of its common stock at a public price of $1.03 per share. The roughly $14 million in proceeds is before deducting underwriting discounts and commissions, according to the company. It is also before estimated offering expenses.
Biolase President and CEO Todd Norbe called the offering a success. The offering grew the company's cash to more than $40 million and provided resources for Biolase to move forward with its growth strategy, Norbe noted.