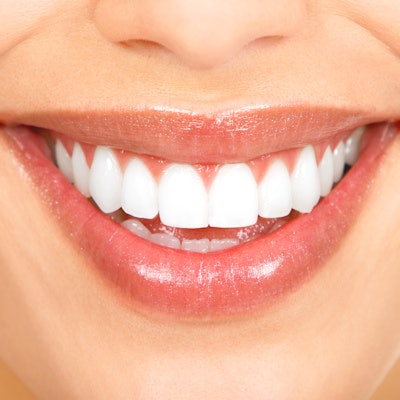 A new hashtag going viral on social media platform TikTok is showing users new ways to care for their teeth without visiting the dentist. The "tricks" include teeth filling, drilling, repairing, and applying tooth gems, which is drawing warnings against these at-home practices from dental professionals.
The hashtag #DIYdentist has more than 2.6 million views on TikTok, according to USA Today. It features a variety of videos in which users perform dental care at home, often using products bought from online retailers on Amazon.
One type of video using the hashtag shows TikTok users applying tooth gems, which can be done with DIY kits selling for $12.99 on Amazon. While having a dazzling smile may be a popular trend, Dr. Ruchi Sahota, a dentist and spokesperson for the ADA, told USA Today that the gems can wreak havoc on your dental hygiene.
Even when applied properly, tooth gems "are adding something to your teeth that will also attract bacteria," Sahota explained to USA Today. "You're increasing your risk of cavities, of gum infections, and ... chipped teeth."
Other TikTok users are going viral for sharing videos of them using DIY tooth repair kits, which can be purchased online for less than $25. Kaiser Health News (KHN) reported that a temporary tooth repair kit sold on Amazon came with plastic "veneers" and moldable plastic beads to replace missing teeth. However, the kit did not come with instructions.
"When asked by KHN about this listing, Amazon did not respond," the outlet reported. "Instead, the product was removed from the site."
Teeth filling has also become an increasingly popular DIY at-home practice and yet another trend Sahota strongly discourages.
"When we practice dentistry, we do it with the background information of years of training, X-rays, and the experience that helps us decide when and how to do the treatment," she said.