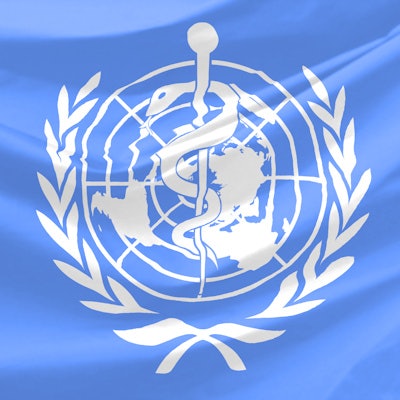 Just over a year ago, dental medicines were added to the World Health Organization's (WHO) list of essential medicines. Now, dentists are weighing in on the possible implications for public health policy in a commentary published in the Journal of the American Dental Association.
Every two years, the WHO updates two lists of medicines: the WHO Model List of Essential Medicines and the WHO Model List of Essential Medicines for Children. The lists serve as guides for countries to develop their own lists of essential medicines, considering relevant diseases and the available resources. In 2021, fluoride toothpaste, silver diamine fluoride (SDF), and glass ionomer cement were included following a rigorous evaluation by a WHO expert panel.
"Essential medicines are those that respond to the priority healthcare needs of the population," explained the commentary's authors, led by Dr. Habib Benzian, PhD, of New York University (JADA, November 18, 2022).
Essential medicines are chosen with regard to public health relevance, evidence backing their effectiveness and safety, and cost-effectiveness. However, there are challenges to ensuring equitable access to essential medicines.
While the three recently added essential medications are not new to the U.S., the WHO's decision to include them is designed to strengthen their universal and guideline-based application, making essential oral healthcare more widely available, accessible, and affordable.
While some may view the lists of essential medicines as a specialized matter of interest, the commentary's authors believe "the inclusion of dental preparations as essential medicines is a sign of long-awaited and crucial progress in global oral health."
Below are five reasons why essential dental medicines deliver greater equity in oral healthcare.
1. Including certain dental preparations in WHO's lists of essential medicines contributes to acknowledging the necessity of oral healthcare.
Oral diseases are now recognized as a global public health issue. By including oral medicines in its lists of essential medicines, WHO has recognized the burden of oral diseases and the necessity of oral healthcare.
"The 2022 WHO Global Strategy on Oral Health is guiding countries' efforts to improve their oral health care systems and provide populationwide coverage with essential, preventative, curative, and rehabilitative services," Benzian and colleagues noted.
2. WHO's lists can help promote affordable fluoride toothpaste.
Affordable fluoride toothpaste is one of the most effective ways to prevent cavities. Although fluoride toothpaste is available to people in most countries, its affordability varies greatly around the world.
"Inclusion in the essential medicines list will open doors to increase access, assure quality, and improve affordability for this important cavity-prevention measure," the authors wrote.
3. Some medicines offer less invasive methods for caries prevention and treatment.
SDF is safe and effective in preventing caries, and it is particularly well-suited for communities with minimal resources. The ADA and the WHO have advocated that SDF be used for caries treatment and prevention.
4. Essential dental preparations contribute to the phasing out of dental amalgam.
A global treaty protecting human health and the environment from the adverse effects of mercury requires governments to eliminate mercury in all forms, including phasing out dental amalgam as a restorative.
5. Recognizing certain dental preparations as essential is a move toward universal oral health coverage.
"The WHO's decision to include dental preparations in the EML is an important step toward achieving universal health coverage that includes essential oral health care interventions," Benzian and colleagues wrote.