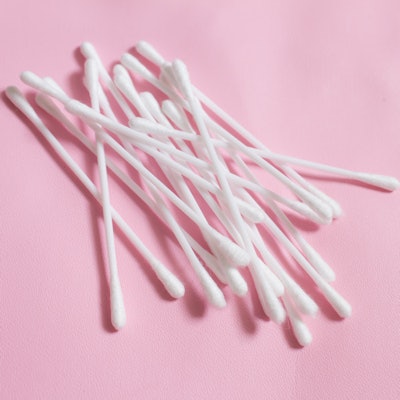 Fiducial markers consisting of cotton swabs and resin can be used to create an accurate implant surgical guide for patients with braces, according to an article published on September 20 in the Journal of Prosthetic Dentistry.
Orthodontic brackets produce artifacts in imaging that obscure the view of anatomical landmarks, leading to surgical guide inaccuracies. During the planning process, homemade fiducial markers can help clinicians visualize the implant site to ensure proper placement, the authors wrote.
"This chairside technique provides an accurate, convenient, and cost-effective option for the clinician," wrote the authors, led by Dr. Yue Sa, PhD, from the department of prosthodontics at Wuhan University in China.
To fabricate an implant surgical guide, clinicians can superimpose the DICOM files generated by cone-beam computed tomography (CBCT) imaging on standard tessellation language (STL) files generated by surface scanning.
When anatomic landmarks are absent or difficult to read on CBCT images and scanned surfaces, a deviation between 3D CT data and optical imaging is generated, diminishing the surgical guide's accuracy. The metal in braces produces artifacts in CBCT images that impede the recognition of landmarks, the authors wrote.
7-step surgical guide process
The researchers suggested the following steps to fabricate a guide for patients with braces:
Once orthodontic treatment has provided adequate space for a necessary implant, remove the arch wire.
Make fiducial markers by adding balls of radiopaque flowable resin to each end of a cotton swab that has been cut into pieces. Then, attach one end of the swab to the surface of the tooth adjacent to the implant site and the other end to the buccal mucosa. Repeat the process, attaching several swabs to the teeth and mucosa around the implant site.
Scan the patient using an intraoral scanner and generate an STL file. Obtain a CBCT scan and save the data as a DICOM file. Then, import both files into a design software program and superimpose them using the swab markers as guides.
Remove the markers from the patient's mouth.
Using the design software program, design a custom interim prosthesis based on the digital scan, and place the virtual implant in the optimal position. Design the implant surgical guide, avoiding contact with the braces.
Use 3D printing to make the interim prosthesis and surgical guide. On the printed cast and intraorally, ensure the surgical guide can be placed completely without interference.
Use the surgical guide to place the implant, and install the interim prosthesis intraorally. If medically necessary, postoperative CBCT images can be used to compare the postoperative and preoperative virtual implant positions.
Ultimately, this new method allows clinicians to properly place implants in situations where artifacts may obscure anatomical landmarks, the authors wrote.
It is a "straightforward and effective technique to facilitate the accurate superimposition of DICOM files on STL files during the fabrication of implant surgical guides for patients with metal orthodontics brackets," Sa and colleagues noted.