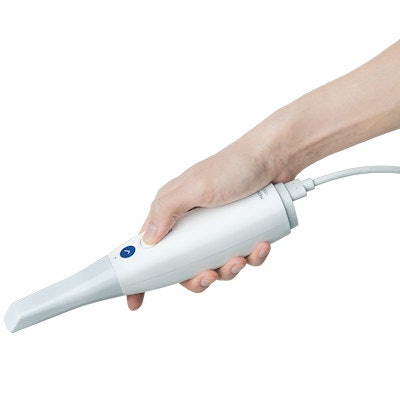 Technology Focus is a new series from DrBicuspid.com that brings you an up-close look at new technologies and tools in dentistry. The first episode features the new i700 intraoral scanner by Medit.
The COVID-19 pandemic may prove to be a turning point for digital dentistry. More practices have acquired intraoral scanners -- and those that were already in the digital ecosystem are conducting more scans on more patients.
In this Technology Focus interview, we sat down with the team at Medit, one of the companies to capitalize on the digital dentistry trend. Joonie Chae, U.S. operations manager, and Brian Connolly, vice president of business development in North America, gave us a hands-on, "live" look at the new i700 intraoral scanner.
The Medit team shared some of the i700 features, including a detachable cable and well-timed release of ultraviolet (UV)-C LED disinfection. They also talked about how the pandemic is shifting user behavior. In Medit's case, the company saw an eightfold increase in scans in just two years.
Learn more in the video below.