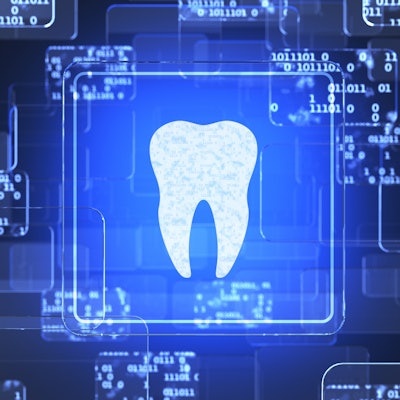 Digital dentistry is transforming dental practice, and there may be good reasons to delve into it if you haven't already, according to leading digital dentistry experts.
"You need to understand what digital dentistry does for you in terms of being able to diagnose better, provide better treatment, and be more efficient in what you do," said Dr. Marty Jablow, a dentist and chief development officer of Cellerant Consulting Group. "This is how you are going to get your return on your investment."
Why you should take the plunge
Jablow suggested that dentists who are fearful of incorporating new technologies such as intraoral scanners, CAD/CAM software, and 3D printers do their homework. He advised asking colleagues and key opinion leaders for recommendations of what to purchase based on practice objectives.
In addition, sales representatives will often allow dentists to "test drive" new technologies, Jablow said.
"You can get reps to bring the technologies into your office and let you do a crown or two and see how the technology works," he explained.
Once you've taken products for a spin, it's easier to see the benefits of incorporating intraoral scanners and other such technologies into daily practice.
"You'll realize that you're able to do things quite differently than you did previously," Jablow said. "You'll know exactly how much occlusal space you have when you prep, and you'll be able to look at your preparations on a big monitor, which usually makes dentists better at what they do."
Jablow also offered the following tip to dentists who are new to digital dentistry: Mark your own margins so the lab you're working with doesn't have to guess where they are. He said to do this no matter how well the margins are scanned.
Where to start
Dr. Sully Sullivan IV, a dentist based in Brentwood, TN, and a partner in Sullivan Dental Partners, noted that dentists may be overwhelmed by the process of getting started with digital dentistry.
"The big question is likely 'where do I start?' " Sullivan said.
Sullivan's recommendation is to start with an intraoral scanner and 3D printer because the barrier to entry is much lower: about $30,000. In contrast, a full CAD/CAM system that includes CAD/CAM software costs upward of $120,000.
"If you are trying to make the jump to complete digital dentistry, it's about three big components," he said. "Those components are CAD/CAM technology, a digital scanner, and a 3D printer."
Dentists can take impressions much faster with a digital scanner than with conventional methods, according to Sullivan.
"Physical impressions take a significant amount of time," he noted.
In addition, the learning curve for an intraoral scanner is not too steep and the capabilities are generally uniform across devices, Sullivan said.
"Scanners are vendor agnostic," he added.
A variable that should be factored into the purchase of an intraoral scanner is whether a dentist would like to take digital impressions as well as fabricate the restoration in the office.
"In the consumer-driven world that we live in, patients will continue to drive the use of technology," Sullivan said, noting that patients will increasingly expect same-day service for a crown.
Adapt to stay relevant
Dr. Steven Gold, an assistant professor and coordinator of digital dentistry at Western University of Health Sciences, said some dentists may be reluctant to dip their toes into digital dentistry for several reasons.
"The three most common reasons I hear from dentists are cost, a steep learning curve, and the belief that the technology is not as good," Gold said. "They may not want to invest money into something new because it may mean a significant amount of learning. There may be a concern that the technology does not produce consistently excellent results. There may be dentists who think crowns will not fit as well or ... look as good aesthetically."
But in the end, dismissing technology and circumventing digital dentistry may prove to be at a dentist's peril, said Gold, who connects with his dental students through social media platforms such as Instagram.
"Look at all the areas of our life and what is happening with technology," he said. "If you don't adapt, it's hard to be a meaningful participant in society and stay relevant."
Dentists looking for CAD/CAM software should consider their comfort with the user interface, he advised -- just like when choosing a personal or work computer.
"A good analogy is using a PC versus using a Mac," Gold said. "In the end, you create a document, but the user interface is different with a PC compared to a Mac."
As for mills, the choice depends on the type of material being used in a dental practice and the type of restoration commonly performed, Gold explained. He recommended looking at the daily load.
"If a dentist is working on his or her own and performing single-tooth crowns most of the time, then a more basic mill will be fine," he said.