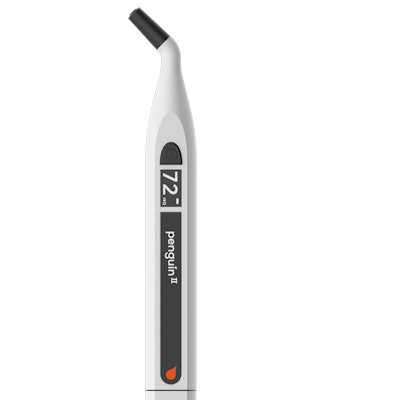 Aseptico launched its new Penguin II implant stability monitor at the ADA's SmileCon 2022 meeting in Houston.
The Penguin II is a resonance frequency analysis (RFA) measurement instrument that monitors osseointegration. The monitor also includes a rechargeable, replaceable battery system.
Currently, the Penguin II costs $2,490, and the first-generation Penguin RFA costs $1,990. Dentists attending SmileCon 2022 can stop at booth No. 2052 and enter a drawing for a chance to win a Penguin II.