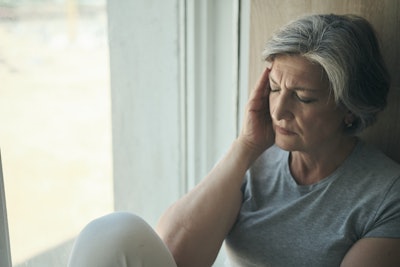 Adults who have had COVID-19 and have obstructive sleep apnea (OSA) are at higher risk of developing long COVID compared to those who do not have OSA, according to a study published on May 11 in the journal Sleep. Long COVID is defined as one or more symptoms an individual experiences weeks, months, or years after initial infection with the virus.
The study is part of the U.S. National Institutes of Health's (NIH) Researching COVID to Enhance Recovery initiative. It included data from more than 2.2 million Americans who had COVID-19. Study participants tested positive for COVID-19 between March 2020 and February 2022.
Study data came from the following sources:
The National COVID Cohort Collaborative, or N3C (1.7 million adults)
PCORnet (330,000 adults)
PEDSnet, a pediatric-focused arm of PCORnet (102,000 children)
Five percent of adult participants and 2% of children had OSA, according to the researchers. The team found that 5% of adults in the N3C study, 17% of adults in PCORnet, and less than 5% of children in PEDSnet developed long COVID.
The study showed that those in the N3C cohort were 75% more likely to experience long COVID and those in the PCORnet cohort had a 12% increased likelihood. There were no significant links between OSA and long COVID in the pediatric cohort.
The study also showed that women with OSA were 89% more likely to develop long COVID compared to men, who had a 59% increased chance.
"We still have a lot to learn about the long-term effects of this virus, but this study could inform clinical care by identifying patients who may benefit from closer monitoring," Marishka Brown, PhD, said in a statement released by the NIH. Brown is director of the National Center on Sleep Disorders Research at the U.S. National Heart, Lung, and Blood Institute.