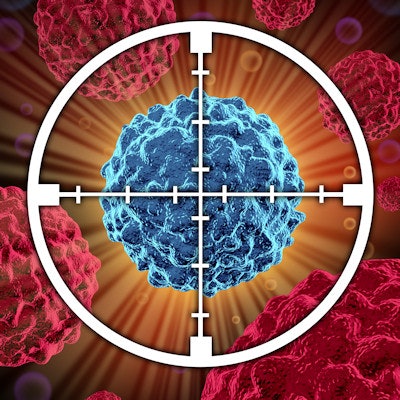 An artificial intelligence (AI)-based computer system can rapidly diagnose and classify oral squamous cell carcinoma at accuracy levels of more than 92%, according to a new study that will be published in the August issue of Neural Networks.
Automated detection of this type of cancer may help speed up prognosis and treatment, the authors wrote.
"This study shows the extraordinary prospect of computer-based identification and differentiation of malignant lesions in the biopsy images of normal and oral carcinomas (OSCC) tissues," noted the group, led by Lipi Mahanta, PhD, of the Institute of Advanced Study in Science and Technology in Guwahati, Assam, India (Neural Netw, August 2020, Vol. 128, pp. 47-60).
The gold standard of clinical evaluation for grading oral carcinoma is analyzing the features of the oral epithelial tissue. This evaluation is laborious and time-consuming because it requires pathologists to analyze every difference between healthy and cancerous cells, which could lead to slower prognosis and treatment.
Recent studies have shown that machine-learning algorithms could diagnose oral submucous fibrosis through biopsy images. Different AI techniques were explored with the goal of creating a benchmark oral cancer dataset. Currently, there is no research showing that algorithms can grade oral squamous cell carcinoma, according to the authors.
Mahanta and colleagues applied two methods to oral biopsy images. They applied transfer learning using a pretrained deep convolutional neural network (CNN) via four models -- Alexnet, VGG-16, VGG-19, and Resnet-50 -- and used a proposed CNN model. After a pathologist labeled the region of interest on the biopsy image, data were augmented and segmented from the labels. Then, classification was completed.
Although the Resnet-50 model garnered the highest classification accuracy of 92.15%, the proposed CNN model outperformed the transfer learning approaches with an accuracy of 97.5%, the authors wrote.
The study had no limitations, they wrote. Mahanta and colleagues are working to convert the algorithm into software, so it can be used in trials in hospitals, according to a release issued June 7 by India's Ministry of Science and Technology.
"Current work highlights, probably for the first time, the huge potential of application of deep learning in the [multiclass] grading of the most prevalent oral carcinoma, namely oral squamous cell carcinoma from oral biopsy images," they wrote.