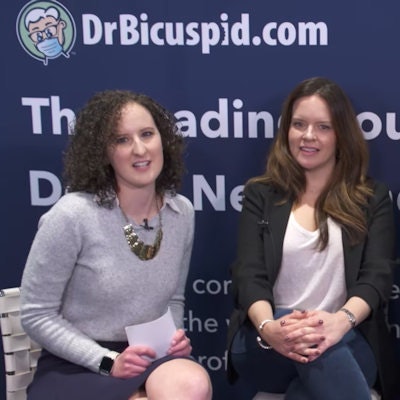 During the Chicago Dental Society 2023 Midwinter Meeting, DrBicuspid Editor-in-Chief Theresa Pablos sat down with three dental industry leaders who are working on technologies that use artificial intelligence (AI) to improve patient care and make your job in the office easier.
Panelists included Nikki Dean, director of strategic accounts at Pearl; Dr. Christopher Balaban, vice president of clinical affairs at Overjet; and Paul Hao, chief product officer at Henry Schein One. They shared what excites them about AI, how they keep data secure, and why more dental professionals should be learning and using new technologies in their practice.
In the video below, see what they had to say.