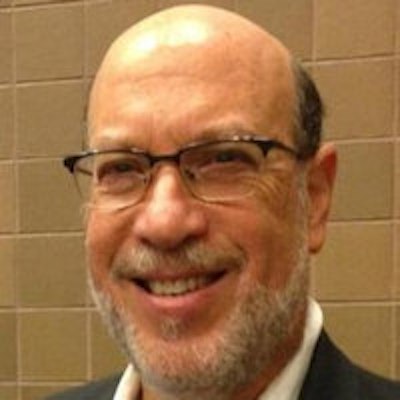 The Zuckerberg household has always been an accommodating place for new technology. That enthusiasm also extended into the practice of Edward Zuckerberg, DDS, and over time it, it has served him well.
Digital radiography in particular had an immediate impact on Dr. Zuckerberg's practice. "[It was] positive from the get-go," he wrote in an email to DrBicuspid.com. "Having a high-tech office, this technology supported our mission and image, and wowed the patients. They really loved the part about reducing radiation and the fact that there was no additional fee compared to film radiology."
Digital imaging appears to be steadily supplanting film in dentistry; it had a strong presence at the Greater New York Dental Meeting (GNYDM) in December.
"Much of the discussion about it is coming from the podium, not the advertiser," Joe Harms, vice president of sales at Carestream, told DrBicuspid.com at the time.
Yet rates of use in the U.S. still have considerable room for growth. "Reports on current integration of digital radiography vary from 40% to 60%," Dr. Zuckerberg noted. "That's right: Almost half of our colleagues are still using film!"
Several factors are at play. For example, a survey of New Zealand dentists found a significant age discrepancy between those who had used it. While less than 40% of the 61 or older respondents had used digital radiography, 69% of the surveyed practitioners who were between ages 31 and 40 had used it.
And those who are familiar with it can be exceedingly confident in its superiority over film. During his presentation at GNYDM, "Cone Beam CT -- The Future Is Here," Ronald Margolies, DMD, characterized it as the new standard of care.
"I think it is without a doubt the single most worthwhile investment in the practice the doctor can make," Dr. Zuckerberg stated. Years ago, he had a difficult time defending his position among his colleagues, who were deeply skeptical. "Most of them didn't see it," he wrote. "They couldn't see how this new 'toy' would provide a return on investment. More than once I was asked, 'Ed, how are you going to recover this $15,000 expense if you don't charge more for your x-rays after going digital?' "
An early road to digital
Dr. Zuckerberg saw digital imaging from the perspective of a photographer, a hobby of his from an early age. "The one part I hated the most was waiting for the film/prints to come back from the developer, never knowing if my precious vacation photos had been captured as I wanted them," he explained. "I also did underwater photography and was thankful for having an underwater digital camera when I had a close encounter with a 12-foot lemon shark. I would not have wanted to retake that photo if I had missed it."
"It is without a doubt the single most worthwhile investment in the practice the doctor can make."
Prior to purchasing a digital x-ray, Dr. Zuckerberg had bought a Sony Mavica, the first commercially available still video camera. Released in 1981, the Mavica was technically not a digital camera, but it is considered a digital era pioneer. A primary feature it shared with digital cameras was that it provided photographers with the ability to instantly review their photo. Dr. Zuckerberg purchased one in 1999, two months prior to purchasing a digital x-ray, and incorporated it into his practice. "It was not capable of good intraoral photography but we did use it to quickly take a portrait of our patients and keep it with their digital file on our patient management system," Dr. Zuckerberg explained.
Having incorporated digital photography into his practice already, Dr. Zuckerberg was well-prepared to see the advantages of a digital x-ray. He estimated that it took him about five minutes to decide to purchase the $15,000 device, stunning the sales representative. "My first system was Sens-a-ray," Dr. Zuckerberg said. "I chose them because their plant was right in my backyard in Westchester County, NY."
For him, it was an easy decision. "Waiting 15 minutes for the assistant to process and mount radiographs slowed the start of treatment and created about an hour a day of wasted time during which I got to hear about sick dogs, vacation plans, etc. and got to know the patient better, but it was not very productive," he explained. "Add on to that the occasional episode of wrongly exposed or processed films requiring retake, and you can see the attractiveness of going digital with x-rays was for me."
But the most useful aspect he envisioned was an opportunity to present blown-up images of a patient's tooth, instead of tiny film on a viewbox, along with a treatment plan. Once the patients saw the caries in their teeth, it would become a priority for the patient. "My vision was corroborated with a large increase in case acceptance," he noted.
His peers remained skeptical of his opinion -- but that would change. He began giving formal lectures on technology integration for dental practices, and his message got through to enough of the ADA's membership to carry weight.
Dr. Zuckerberg has seen progress since he first began using digital imaging, but he also acknowledged room for improvement. "Software has become easier to use; sensors are more portable, comfortable, and durable as well," he explained. "The one area of improvement still needed is the development of a standardized method of exporting and importing images between offices."