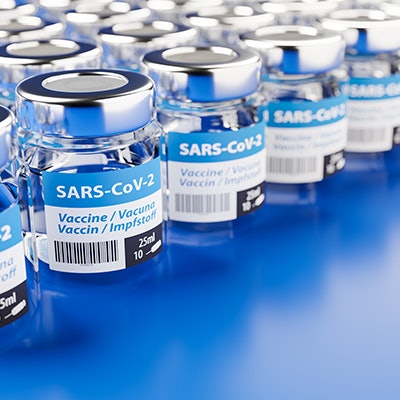 The ADA implored the federal government to include dentists in its COVID-19 vaccine distribution plan in a November 20 letter addressed to the U.S. Centers for Disease Control and Prevention (CDC).
In the letter, ADA President Dr. Daniel Klemmedson and Executive Director Dr. Kathleen O'Loughlin voiced concerns that dental professionals are not currently included in the CDC outline designed to help states plan their vaccination efforts. The ADA leadership pointed out that the National Academies of Sciences, Engineering, and Medicine recommended that dental teams should be among those provided early access to a COVID-19 vaccine.
The lack of inclusion in the CDC outline flouts dentistry as an essential healthcare service, especially when there may be a limited supply of both vaccines and medical professionals who can administer therapeutics. They argued that dentists and dental teams can help the U.S. increase the medical surge capacity.
"Dentists are trained [healthcare] professionals who can administer critical vaccines to prevent life or health-threatening conditions -- and protect the life and health of patients and staff at the point of care," wrote Klemmedson and O'Loughlin.