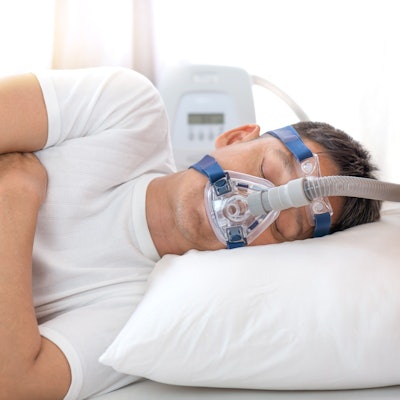 Test results indicate certain recalled sleep and respiratory devices from Philips Respironics, a Royal Philips' subsidiary, do not appear to cause long-term health consequences, according to the company.
The company initiated testing of its first-generation DreamStation devices, which are bilevel positive airway pressure (BiPAP) and continuous positive airway pressure (CPAP) machines, after voluntarily recalling the devices in June. The recall was due to potential health risks related to possible emission of particulates from degraded polyester-based polyurethane sound abatement foam and certain volatile organic compounds (VOCs).
"Exposure to the level of VOCs identified to date for the first-generation DreamStation devices is not typically anticipated to result in long-term health consequences for patients," according to Philips Respironics' assessment, which was reviewed by an outside medical panel.
Additional testing is ongoing. At this time, the overall guidance for physicians and patients outlined in the recall notification remains unchanged.