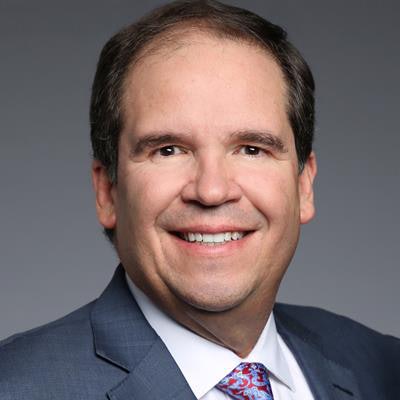 In recognition of World Refugee Day, Juneteenth, and Pride Month taking place in June, ADA President Dr. Cesar Sabates shared with DrBicuspid.com why he's prioritizing efforts for dentistry to become more diverse and inclusive.
When he became the association's president in October, Sabates said he wanted to strengthen the ADA's position as a united community that helps dentists succeed and everyone achieve optimal health. Achieving that goal will require the profession to embrace diversity and inclusion, according to Sabates.
"It also means creating an environment where everyone feels welcome, where every voice is heard, and where everyone feels like they belong," Sabates said. "Embracing diversity, equity, and inclusion is a vital part of this effort, and as the first Cuban American president of the ADA, I am personally aware of how these impact our dental community."
In the more than 35 years that Sabates has been a practicing dentist, the profession has become increasingly diverse, especially within the last several years. In 2018 and 2019, women comprised nearly half of dental school graduates and enrollees. And students from Generation Z, the population born between 1997 and 2012, who are in dental school now are more racially and ethnically diverse than previous U.S. generations.
As dentistry becomes more diverse, the ADA is finding new ways to prioritize diversity, equity, and inclusion (DEI) initiatives. In May, the association launched the Champions Network, a new initiative aimed at helping national, state, and local leaders create a relevant and sustainable organization for future generations. The network is designed to equip leaders, volunteers, members, and dental society staff with education and resources to help create a culture of inclusion -- personally, professionally, and within the tripartite.
The program includes discussion forums on various topics related to DEI, with the goal of learning how to drive change while building networks with colleagues around the country, Sabates said.
"The Champions Network -- along with various related activities -- reflects who the ADA should be as we move dentistry into the future. Our work continues, and any endeavors we make toward strengthening our community through DEI will be a step in the right direction," Sabates said.
The call to strengthen DEI initiatives within the ADA mirrors similar calls to address oral health disparities within the U.S. as a whole. In December 2021, the U.S. National Institutes of Health and the National Institute of Dental and Craniofacial Research released the sequel to the surgeon general's 2000 report on oral health.
The report highlighted how oral health disparities identified more than 20 years ago remain mostly unaddressed. To improve oral health in the U.S., the report called for a host of changes, including updating policies to reduce or eliminate social, economic, and other systemic inequities and encouraging the development of an action plan that includes a framework to monitor the development of universal health coverage.
To help address oral health equity, the ADA passed a policy in the fall of 2021 that is focused on disease prevention and education, advocating to positively impact social determinants of health, cultural competency and diversity in dental treatment, and the integral role of oral health in overall health. The ADA continues to engage in other ongoing health equity activities, including advocacy for community water fluoridation and an emergency department referral program, Sabates added.
"Dental care is essential healthcare, and we continue to work toward reducing disparities in oral health," he said.