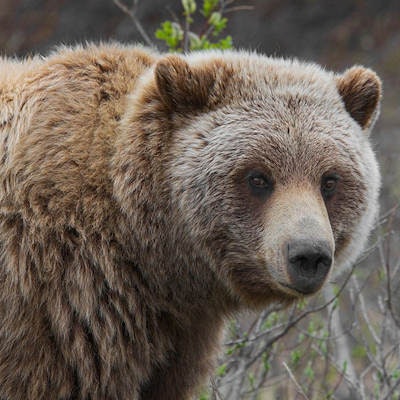 A Wyoming dentist, who shot himself in the leg fending off a grizzly bear attack while hunting in the state's Sawtooth Mountains on October 21, is recovering from his injury, according to news articles.
Dr. Lee Francis, 65, who practices in Evanston, WY, was released on October 24 from a Salt Lake City hospital after undergoing treatment, according to multiple news articles.
Before dusk on October 21, the dentist and his son, Dr. Josh Francis, a dentist and owner of Wind River Dental in Pinedale, WY, were elk hunting when the bear attacked. While being attacked, the elder Francis fired several rounds from his handgun, hitting himself in the lower leg but also causing the bear to retreat, according to reports.
His son activated a handheld satellite notification device to call for help and administered first aid to stem the bleeding from his father's gunshot wound. With the assistance of a pack horse, Josh Francis assisted his father to an area where he could get more aid. After more than three hours after the attack, the father and son met volunteers who used a utility-terrain vehicle to transport him to an area where he could be flown to a hospital, according to the articles.
The Wyoming Game and Fishing Department continues to investigate the attack and search for the bear. This attack is the second grizzly bear attack in western Wyoming in October. Grizzly bears are larger and heavier than other bears. with adult males weighing up to 600 lb, according to the U.S. Fish and Wildlife Service.