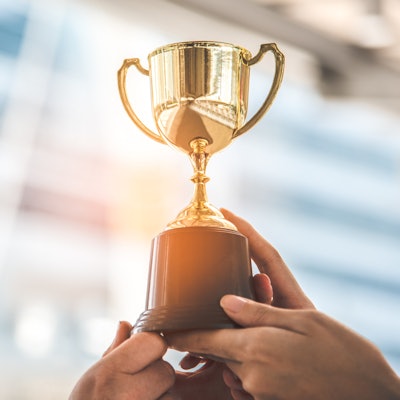 Colgate-Palmolive announced this year's recipients of the Colgate Awards for Research Excellence (CARE), with young researchers nabbing $30,000 per award.
The CARE program supports oral health research projects across multiple disciplines and is intended to identify and support the next generation of academic researchers. This year's winners and their projects include the following:
Michelle Arnett, RDH, MS, of the University of Minnesota: "Impact of Brief Motivational Interviewing on Periodontal Clinical Outcomes: A 2-Year Post-Trial Follow-up"
Dr. Hyuk-Jae Edward Kwon, PhD, of the State University of New York University at Buffalo: "Identification of Heparan Sulfate-Binding Therapeutic Targets for Correcting Cleft Palate"
Roberto Fanganiello, PhD, of Université Laval: "Creation of Physiologically Reliable 3D Biomimetic Bone for Regenerative Dentistry"
Dr. Noha Gomaa, PhD, of Western University: "From Home to Epigenome: Unraveling the Links Between Oral Disease and Developmental Vulnerability in Children From Low-Income Families"
Neha Parikh, PhD, of the University of Texas Health Science Center at Houston: "Determining the Correlation Between Oral Health, Microbial Dysbiosis, and Inflammation in Alzheimer's Disease"
Proposals were reviewed by an independent panel of senior academic dental researchers. Winners were selected based on the program's criteria, which includes innovation, clinical significance, originality, and scientific quality. CARE grants are typically offered for a period of 12 months Colgate said in a news release.