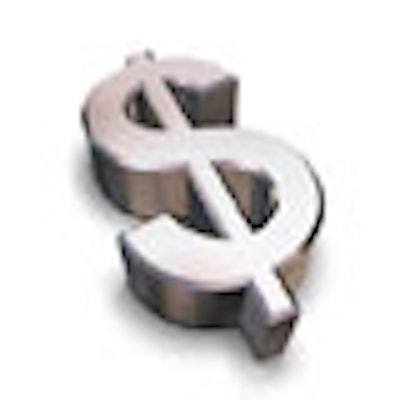 Everything they say about dealing with insurance companies is true -- they lose claims, they take forever to pay you, and when they do pay, they underpay you. Ditto with many patients -- they leave your office without paying, ignore your bills, and likewise take forever to pay you. Instead of tearing your hair out, play nice with both sides to get your money.
Getting angry with insurers and going passive with patients is a waste of time, says Lois Banta, a former dental practice administrator turned management consultant. In her presentation "Playing The Insurance and Accounts Receivables Game Your Way," at the recent ADA conference in San Francisco, she recommends getting both sides to communicate directly with each other so you can stay out of the fray.
"Resolving both insurance and collection issues means involving patients more in the process," says Banta. "By getting them to better understand what's involved with payment, you don't become the scapegoat when things don't go as planned."
Patient education
It starts with that first call from a potential patient. The first question they typically ask is, "Do you accept my insurance?" Have your person handling insurance claims answer, "Absolutely. We file any claim for any insurance benefit. However, we are not a preferred provider for [insert insurance providers you're not affiliated with here]."
The mandatory follow-up: "The design of your plan may limit your benefit." "Give them the potential bad news before they walk in the door," says Banta.
She recommends telling all new patients to bring a copy of their dental benefits booklet with them to the office. If their response is, "I never got one," tell them their employer is required by law to supply this information.
"It's crucial to get your patients educated about their dental plan," Banta says. "The more knowledgeable they are about their benefits, the better you can work on their behalf." Don't assume patients will be turned off. "If you involve them, you'll increase their involvement in getting claims paid by a thousand percent."
Don't call the insurer for benefits information before that new patient shows up. "If the insurance company gives you incorrect information that delays the claim, you become the scapegoat. Make the patient contact his employer to find out from them what coverage he actually has."
Insurance involvements
Insurance customer-service reps are overworked, underpaid, and very sensitive to rude callers. Your mantra: "You'll catch more flies with honey." Your claims handler should not call the insurer in a bad mood. Banta suggests playing a bit dumb. "Call and say, 'I'm new here and not quite sure what to do. Can you help me?' Being angry won't pull information out of the insurance company."
Two good tips: Many insurance companies are outsourcing customer-service overseas, but if you can't communicate clearly with the rep based in India, the Philippines, or elsewhere, ask for a U.S.-based representative. And if you want to avoid voicemail hell, Banta says press a few numbers on the keypad--or do nothing at all. The insurer's phone system may get confused and connect you with a real live human.
According to Banta, your office should know the following about every client's insurance plan:
Maximum allowance
Annual deductible
Effective date of coverage
Percentage of coverage for Type I, II and III treatments
Coverage limitations (such as waiting periods), clauses (like the 'missing tooth' clause) and exclusions
If a patient asks your insurance claim handler for an estimate, Banta says it's a good idea to underestimate the insurance company coverage by 10 percent. Insurers always pay less than their initial estimate.
When sending claims, don't bother with snail mail -- it will take seven to 10 weeks to process. Sending it electronically should put a check in your hand in seven days. Do print the claim out and put it in the patient's folder.
If the insurance company bristles about a claim payment, you'll need to submit a detailed narrative report of the patient's case. This is where your dental staff plays an important part, because the report must dovetail with what's exactly written on the patient's chart to avoid any hint of potential fraud. "It must be detailed, with the 'why' spelled out as clearly as the 'what' and 'how'," says Banta.
She recommends the SOAP process when crafting a narrative report:
Subjective (what was the patient's issue?)
Objective (what did the dentist observe to be the problem?)
Assessment (what did the dentist consider as a solution?)
Plan (what treatment was used?)
To get the narrative report read faster, and acted on quicker, set it in bold, capital letters.
Your staff should never change the code on a claim to get you or your patient a better deal -- that's fraud. You could lose your license and pay thousands in penalties.
Dealing with deadbeats
Banta tells dentists to get patients' home address and mailing address because they're not always the same. "If they only give you a P.O. Box, that could be a red flag -- they may expect or have had financial problems. Find out where they actually live."
If a patient has ignored your 30-day and 60-day statements, it's time to make a call. "Your office's payment collector should be cool, courteous and cordial on the phone."
If patient decides to pay, state you want the full balance due. "If they send a check for $5 and you deposit it, then you've just made arrangements for them to pay you $5 in monthly payments, and it's legally binding," says Banta. "Send that check back and request the full balance."
"And don't ask 'When can you send it?'," says Banta. "That lets them set the date. Instead ask, 'What day should we expect the payment?' If they don't pay on that date, follow up with a phone call the next day."
Keeping on top of late receivables is a must. Just do the math. Every month your patient's balance ages past 90 days, you lose 7 percent of the value based on the labor, stamps, and paper to ask for that money. Your goal should be to collect 98 percent of all revenue and write off just 2 percent as bad debt. No more than 5 percent of your outstanding payments should be over 90 days old. But Banta notes that the average for dental practices is 25 to 45 percent. Ditto insurance claims--only 5 percent should be 90 days past due. Yet the average is 15 percent.
If you have the stomach for it, hire a collection agency or take the patient to small-claims court. For details about Federal regulations on collecting payment, read the Fair Debt Collection Practices Act. It will tell you how and when you can discuss payment with your patient. To check your state laws--which are often stricter than the Feds'--go to LawDog.com.
But payment collection is a huge pain--which is why Banta recommends you offer outside financing so patients can pay upfront when their appointment is done. Make sure they're escorted to the front desk when the appointment is over, and ask if they want to pay by cash, credit, or check. "If you don't ask them for payment, it will never occur to them to pay."