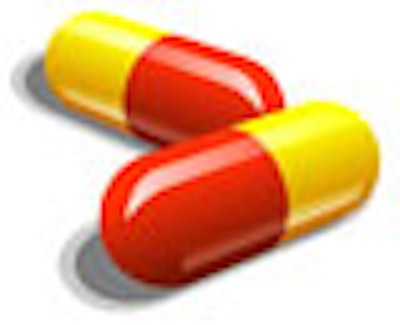 The patient's knuckles whiten and his eyes roll as he clutches the arms of the chair. Suddenly he chomps on your fingers. As you start back in pain, he leaps to his feet, knocks down several thousand dollars worth of equipment, and dashes for the exit... without stopping to pay his bill.
Nightmares like these -- and the availability of new oral anti-anxiety drugs -- help explain why more dentists are sedating fearful patients. As many as two-thirds of dentists may be using the new drugs, and many patients say they wouldn't get dental care any other way. But some dentists aren't trained in the use of the medications they prescribe, and state dental boards have varied widely in the regulations they impose.
Finally on Oct. 1, after a year of hot debate, the American Dental Association (ADA) passed new guidelines, widely expected to influence which dentists can prescribe which sedatives, for years to come. "About half the states (will) rubber-stamp the ADA guidelines," says Lee M. Lichtenstein, D.M.D., a dentist anesthesiologist in Holmdel, N.J. The guidelines are a victory for the Academy of General Dentists (AGD), which lobbied against much stiffer regulations.
But the controversy hasn't ended. "We commend them on their efforts, but we don't think the guidelines go far enough," says Lee D. Pollan, D.M.D., M.S., president of the American Association of Oral and Maxillofacial Surgeons (AAOMS).
"Twenty-four hours is not enough time to be able to teach the methods required to rescue a patient who slips into deeper sedation."
Dentists have used sedation since the 1840s when nitrous oxide became available. But laughing gas doesn't work for everyone, and sedation got a boost with the advent of short-acting anti-anxiety pills in the 1980s. Most recently, many dentists have begun using Halcion (triazolam).
Though only approved by the U.S. Food and Drug Administration for insomnia, Halcion also has tranquilizing effects and it takes effect faster and wears off faster than many older drugs, allowing patients to relax during dental procedures without feeling woozy many hours later. "The major difference is the shorter duration of its activity," says Joel Weaver, D.D.S., Ph.D., president of the American Society of Dentist Anesthesiologists and spokesman for the ADA. "With some of the older drugs you might feel kind of hung over the next day."
No one disputes that more dentists are sedating their patients with the new medications than in the past. An unpublished 1993 Gallup Poll, quoted in the Journal of the American Dental Association (JADA), found that 35 percent of dentists offered their patients "adjunctive anesthesia" a category encompassing both general anesthesia and oral conscious sedation. By contrast, 64 percent of dentists responding to an informal 2007 survey by The Wealthy Dentist said they offered "oral conscious sedation."
Since the two surveys used different methodologies and questions, they don't prove a trend. But many dentists who have an eye on the practice confirm that they are seeing general dentists do more sedation. "My sense is that there is a push by a number of organizations for more dentists to be able to provide sedation," says Dr. Pollan.
Dr. Lichtenstein traced the new popularity specifically to the Dental Organization for Conscious Sedation (DOCS) which offers sedation courses to general dentists around the country. News media, including the Wall Street Journal and McLean's magazine, have responded with feature articles quoting contented patients who conquered their fear of dentists thanks to the drugs.
But is it safe?
And some data backs up the need for soothing drugs. Writing in the February 1993 JADA, researchers from the National Institutes of Health and the University of Cincinnati estimated that almost 23 million people would see dentists more frequently if medication were available to help them overcome their fear.
"If the requirements are too stringent, then many dentists may be unable to get the training to meet them."
Just how safe are the new drugs? An April 2006 JADA review concluded that more research was needed. Although some dental patients have died under sedation in recent years -- including a 5-year-old Chicago girl on Sept. 27, according to published reports -- there are no good national data on such incidents. There's also a lack of prospective trials of dental sedation in general and Halcion in particular, the JADA reviewers wrote; one retrospective study of 613 DOCS-trained dentists turned up 85 adverse reactions, though none of these patients died or were hospitalized.
Against this background, states have imposed differing regulations, and the ADA convened committees to review its own guidelines. The committees received testimony from over a thousand people. A Colorado activist, Dean Rotbart, set up a web site, organized a letter-writing campaign, and even lobbied the U.S. Surgeon General to intervene. "The ADA's new guidelines would raise the cost of oral sedation well above current levels," he wrote."Doing so would also drastically reduce the number of dentists qualified to offer oral sedation, raising the price even higher."
The AGD also jumped into the fray, arguing against several proposals to toughen regulations on general dentists who want to use sedation, including one that would have required 60 hours of training for "moderate enteral sedation" -- the prescription of sedatives in doses larger than those approved by the FDA for home use. "If the requirements are too stringent, then many may be unable to get the training to meet the requirements," says Srinivasan Varadarajan, AGD director of dental care advocacy.
Eventually the ADA settled on a requirement of 24 hours. On the other side of the debate stood the AAOMS. "Most people don't realize that anesthesia is part of a continuum," says Dr. Pollan. "It's easy to go from moderate sedation to deep sedation without the practitioner knowing it. Twenty-four hours [of education] is not enough time to be able to teach the methods required to rescue a patient who slips into deeper sedation."
The AAOMS would particularly have liked the guidelines to include more training for airway management, more training to help practitioners recognize patients who run special risks from sedation, and more sedation training for dental assistants.
According to Dr. Lichtenstein, the conflict had much to do with competition between specialties. Oral and maxillofacial surgeons have extensive training in anesthesia and sedation. "It's a turf war," says Dr. Licthenstein. "Oral surgeons don't want anybody else to do anesthesia." Dr. Pollan responds that his organization is fighting for patients' safety, and not the market for its members' services.
The guidelines approved on Oct. 1 come closer to the AGD position than the AAOMS position. "The ADA took a lot of our suggestions and we were happy that they did," says Varadarajan.When the ADA House of Delegates took a final vote in San Francisco at its annual meeting, 92 percent voted in favor, with the AAOMS standing almost alone in opposition. Dr. Pollan, on the other hand, says, he was "disappointed."
So what's changed? Mostly terminology. The biggest controversy centered on training for dentists who want to give moderate enteral sedation -- for example by administering more than the standard dose of Halcion. The 24 hours of training in the new guidelines must include experience with at least ten cases of which at least three must be in live patients (as opposed to videos or simulations.)
Significantly, the guidelines "grandfather" those dentists who are now practicing sedation according to their state regulations, so these dentists won't be forced to get more training.
What happens next? Since the ADA guidelines are just advisory, it may be years before their full effects are felt as individual state dental boards review their own regulations. In the meantime, the ADA Foundation is commissioning research to put the educational requirements on a more scientific basis…after which time the debate will start again.