Editor's note: As part of an occasional DrBicuspid.com series featuring advice from dental consultants, marketing expert Richard Geller outlines key concepts for successful dental marketing and advertising.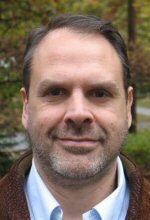 Richard Geller has advised thousands of dentists on practice marketing and case acceptance, and has written a book on the same topic. He helped launch the first popular intraoral video camera.
Contrary to what you might think, marketing and advertising become especially important during lean times. Experts advise that when business slows down, you should advertise more.
These days there are all kinds of places to advertise and methods for marketing, from the Internet and TV to the Yellow Pages and newspapers.
No matter which venue you choose, if you want to out-advertise your colleagues, here are three common mistakes that many dentists make and tips on how to avoid them.
1. 'I love the ad'
If you love the Web site, videos, or brochure, chances are good -- very good -- that it won't pull.
This is a tough pill to swallow. But in advertising, the only ads that work are ads that work. Ads or Web sites you like will mostly not work as well as ads you may not like so well.
Trust me. I test, test, and test. And I have found some startling facts:
Crummy, low-budget videos usually do better than slick ones.
Hard sell usually does better than soft sell.
Web pages that a designer loves seldom do as well as Web sites that are designed for results. They are often too busy, not focused on a single desired action, and full of distractions.
Yes, I know, it reflects your image. Nothing I am going to say is going to change your aesthetic sense. I recognize that. But please, be open to getting good results even if you don't like the ad or the Web page.
2. The weak headline
An ad without a good, strong headline is not going to be read. You need a strong headline on every Web page, every mailer, your Yellow Pages listing -- everything.
A headline is "an ad for the ad," as the late advertising genius Gene Schwartz (one of my gurus) used to say.
Putting your name or your Web site URL is not a headline. A headline promises a benefit, identifies a problem, or makes an offer.
A simple one- or two-word headline can be perfect. And make it a question while you're at it. For instance:
Missing teeth?
Painful dentures?
Dentist fear?
Okay, the last one was cheating, I admit. A better headline would be "Afraid of the dentist?"
But you get the idea. The headline is your first opportunity -- and maybe even your last -- to grab the reader's attention.
3. No offer in the ad
Ads without offers are like guns without bullets. Like a poor headline, ads without offers blow the opportunity to attract customers. More money is wasted on advertising that doesn't offer an offer.
Direct marketers love to point out that about 80% of your ad's success depends upon the offer. In fact, the offer is so critical that you can mess up almost everything else and your ads will still work more often than not.
Some ads will work without offers, but not nearly as well as ads with offers. If you are blessed to be in certain part of the country, you can use so-called "tombstone ads" and they will draw.
A tombstone ad is a simple announcement with your name, a sober statement about what you are or what you do, and a phone number. Like this:
Dr. Jason Featherlite, D.D.S.
Cosmetic and Restorative Dentist
Telephone 703-555-1212
All insurance accepted
That's all you need if you're in an area that has great demand for dentistry and few competitors. If you're selling water in the desert, all you need is a sign that says "water" and you're good to go. Most dentists aren't so lucky, however.
The bottom line is that the cases -- and patients -- you get with intelligent marketing will be much better than the ones you get with a poor ad.
So if you want to out-advertise your colleagues, simply avoid these mistakes and you will be at least 100% ahead.
Richard Geller has advised thousands of dentists on practice marketing and case acceptance, and has written a book on the same topic. For more information, go to www.cases4dentists.com.