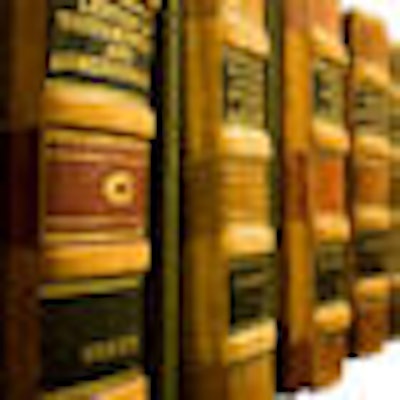 Two Alaska dentists are embroiled in a lawsuit stemming from a noncompete clause in the purchase agreement they signed when one sold their practice to the other. The case calls into question what constitutes "competition" when a federally funded dental clinic that provides free services to the poor is involved.
In 2006, Guy Ingrim, D.D.S., sold his practice, Turnagain Dental Clinic in Anchorage, AK, to Dominic Wenzell, D.M.D., for $500,000. The purchase agreement included a covenant restricting Dr. Ingrim from practicing dentistry within 15 miles of the clinic for two years and 10 miles for the next three years after that, according to the lawsuit.
Dr. Ingrim would have to pay Dr. Wenzell $250,000 if he breached the noncompete clause, according to the purchase agreement.
"If it looks like a duck
and quacks like a duck, it's a duck."
— Blake Call, attorney, Anchorage, AK
After the transaction was finalized, Dr. Ingrim moved to Mexico. But he returned to Alaska a year later and started working at the Alaska Native Medical Center (ANMC), a federally funded clinic located a few miles from the Turnagain clinic that provides free dental services to Alaskan natives and American Indians.
When he discovered Dr. Ingrim's affiliation with ANMC, Dr. Wenzell sent a letter demanding that Dr. Ingrim cease practicing dentistry within 15 miles of the clinic and pay him $250,000 within nine days or face litigation. Dr. Ingrim responded that working at ANMC did not violate the agreement because it did not constitute the practice of dentistry as the term is defined in the purchase agreement. As a result, Dr. Wenzell filed his lawsuit against Dr. Ingrim in August 2007.
In court documents, Dr. Ingrim argued that he's not in private practice, doesn't have an office or see private patients, and doesn't market his practice. Dr. Ingrim also testified that he has not solicited any former patients and cannot do so since ANMC patients do not select their dentist.
The trial court judge ruled that the restriction did not cover employment at ANMC and granted Dr. Ingrim's summary judgment request.
The definition of 'compete'
Dr. Wenzell then appealed to the Alaska Supreme Court, which ruled April 9 that Dr. Ingrim's work met the standard ADA's definition for "practice of dentistry," thereby violating the noncompete agreement.
However, the high court noted the case "presents a rare instance where a party is attempting to enforce a covenant not to compete against a person employed by a federally funded nonprofit organization that provides free or low-cost healthcare services," according to the court's decision.
In their opinion, the justices emphasized that the public's interest had to be considered in determining the noncompete agreement. They also instructed the lower court to consider whether the covenant was greater than necessary to protect the buyer's need to protect its goodwill and if it outweighed both the hardship to the seller and the public interest.
Finally, the high court ruled that the $250,000 liquidated damages clause made no attempt to forecast actual damages.
Dr. Ingrim's attorney, Blake Call of Anchorage, said his client always admitted that he practiced dentistry. "If it looks like a duck and quacks like a duck, it's a duck," he noted. "He just promised not to quack near Dr. Wenzell," he said in an interview with DrBicuspid.com.
But he also noted that the Supreme Court questioned whether Dr. Ingrim's practice has the realistic potential of drawing business away from or otherwise harm the Turnagain practice.
Most important, Call said, "contracts by public charity hospitals are looked at very carefully; they have to consider if it's an important service to the population to determine if it's void for public policy reasons. Dr. Ingrim continues to believe that Dr. Wenzell got everything he paid for."
Dr. Wenzell's attorney did not return calls for comment.
San Francisco attorney Brian McCauley noted that cases involving public interest or policy can have an impact on verdicts. "If there's extenuating sympathy issues and social good considerations, it can slew the results," he told DrBicuspid.com. "It depends on human sensitivities."
And attorney Steven Barrabee of the San Francisco firm Bradley, Curley, Asiano, Barrabee & Gale pointed out that most noncompete clauses provide exclusions to allow dentists who sell their business to work at indigent patient clinics or dental schools.
Copyright © 2010 DrBicuspid.com