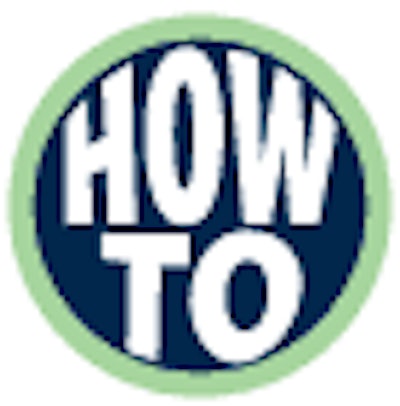 Retirement remains the primary reason that dentists sell their practices, but dental dissolutions often result from the same reasons that cause marriages to fail, according to practice transition specialists.
"Our phones ring because of words that start with 'D': divorce, disability, death, drugs, drinking, depression, delusion, discipline," said Tim Brown, president of ROI, a Canadian company that provides brokerage and appraisal services for dental practices.
"Our phones ring because of words that start with 'D': divorce, disability, death, drugs, drinking, depression, delusion, discipline."
— Tim Brown, president, ROI
One dental partnership became so acrimonious that a judge ordered a concrete wall built in the middle of the practice to separate quarreling partners. Another partnership, involving a dentist and his son-in-law, dissolved when the younger dentist became romantically involved with a hygienist. And a Massachusetts dentist embroiled in a bitter dispute over splitting up a practice sawed a cleaning machine in half, claiming he was entitled to half of the property in the office.
"It just gets crazy; it's very similar to an acrimonious divorce, and usually for the same reasons," said Hy Smith, president of Professional Transitions and ADS. "If one dentist is very conservative and the other guy is chasing around, it becomes an issue. Personal issues like alcohol and gambling cause dissolutions, or they can just start getting on each other's nerves, like a marriage."
W. Paul Radman, D.D.S., a retired endodontist who now heads Radman, White and Associates, a brokerage that specializes in endodontist practices, has also seen his share of dissolution horror stories.
He recalled the split of a Louisiana practice involving a man and his philandering son-in-law/partner. "He started doing things he should not have been doing with the hygienist," Dr. Radman explained delicately. "It was a real gummy situation."
"Unfortunately, middle-aged male dentists often find themselves in very, very close proximity to young female personnel," Brown added. "Accidental office romances can be formed and marital dissolution may follow; appraisal and sale thereafter."
Location, location, location
The faltering economy that decimated stock portfolios has forced many dentists to delay retirement, but desirable locations such as California and Florida remain strong markets for those who want to sell their practices.
"It's very similar to an acrimonious divorce, and usually for the same reasons."
— Hy Smith, president, Professional
Transitions and ADS
"When the stock market takes a hit, dentists lose a significant portion of the retirement funds and can't afford to retire," said Smith, estimating that only about 3% of dentists can afford to retire at age 65. The same thing occurred in the 1994 market decline, when dentists stopped selling their practices, he said. Smith usually averages between 30 and 60 sales per year but estimates business was down 10% last year in the aftermath of the recent stock market slump.
The economic downturn even affected specialists, who usually have an easier time selling their practices.
"So many people thought they were going to retire two years ago, but then their 401(k) became a 201(k), and they had to defer retirement and continue to work a few more years," said Dr. Radman, adding that his business dropped 10% to 15% during the last 18 months.
But Canada, with its historically stable economy, went unscathed, Brown said. "There was no meaningful impact," he said of the recession. Brown attributed it to the "higher average dental IQ" of Canadians.
"We understand what our dentists tell us. Canadians are more obedient: We do show up, we do brush and floss, and as consumers we buy more dental care and dental cosmetic surgery," he said. "We have a public healthcare system, so that frees up more cash for other things, like dental care."
Brown estimated that Canadian dentists average between $750,000 and $850,000 in annual billing.
He listed the three most common reasons that Canadian dentists sell their practices: "One: sick (including disability and death). Two: sick and tired. Three: financial security (retirement) and freedom from ownership."
All three brokers agreed that general practices sell more easily than specialty ones and that metropolitan areas attract more buyers.
"Location, location, location," Dr. Radman noted. About half of the specialists coming out of training want to practice in Southern California, he added. "Southern California is the only place where there are more endodontists than Starbucks," he joked.
While Iowa is home to only 5,000 licensed dentists, Florida has 12,000 dentists. And California boasts a whopping 26,000 dentists, including 13,000 in Southern California alone, according to Smith, who's spent 35 years helping dentists buy and sell their practices.
Big cities such as New York, Boston, Philadelphia, Atlanta, Dallas, and San Francisco are also very desirable, Radman added. New England also attracts lots of buyers, Smith said.
Smith pointed out that rural areas, which historically have had a shortage of dentists, are good places to open practices because real estate prices and wages are much lower than metropolitan areas. "Big cities have lots of competition, and it's more expensive to practice there," he said. "It's more lucrative in rural areas; the overhead is less and people pay their bills more dependably."
Some of the best opportunities are in the Midwest, Dr. Radman noted.
Practice appraisals
To determine the value of a practice, gross revenues must be weighed with other factors, Smith explained.
"It's a function of net income and risk," he said. "A practice can gross $1 million but can have as much as 70% overhead, including things like rent, supplies, maintenance, lab expenses, payroll, and, often, some debt service is involved. Some practices are underwater. And then you've got to pay taxes involved in the transaction."
Dr. Radman concurred. "It doesn't matter what price you get for your practice. What matters is how much is left after Uncle Sam finishes," he said.
To get a good idea of a practice's value, Smith advises buyers to examine patient records. "If it's a cosmetic practice, most of the dentistry has already been done, and patients are coming back for cleanings only. There's no big money in it," he noted.
Practice values have actually increased in the bad economy, according to Smith. "If a practice is netting really good money, the economy doesn't affect value," he said.
Some states, such as California and Florida, consider dental practice sales in the same category as real estate transactions and require brokers to be licensed, while many Eastern and Southern states don't require practice brokers to be licensed.
Transition specialists also provide buyers with advice on related issues, such as patient records, supplies, equipment, accounts receivable, employee issues, and leases.
According to Dr. Radman, there are usually three kinds of buyers: new dentists who recognize the value of owning their own practices, associates who realize they can do the same amount of work but make more money on their own, and dentists who are coming out of the military.
Buyers will shop around, while sellers often jump at the first offer, Smith said.
"Buyers will look at every practice," he noted. "Sellers will take the first person who crosses their desk; it's usually an impulsive choice."
All three of the specialists also do a lot of appraisals, many resulting from divorce settlements. Simple transactions usually cost 10% of the price, but complicated deals can cost more.
Smith now specializes in putting partnerships together and advising dentists who want to bring in associates. His fees can range from a few hundred dollars to $20,000, depending upon the complexity of the practice.
"You don't just bring somebody in and make them a partner," he said. "It's a very complicated, dynamic transaction." He listed several critical issues that should be considered: personalities, clinical skills, goals, philosophies regarding treatment, contractual issues, partnership agreements, corporate matters (partners may have to buy stock), tax issues, how to structure the buy-in, and compensation.
Additionally, many states have unique laws regarding practice oversight, federal HIPAA law requirements, and patient- and record-retention requirements.
Buyers who take over practices can expect to keep most of the patients, said Smith, citing attrition rates of less than 5%.
Dentists who sell their practices should plan on staying for a least a few months to ensure a comfortable transition for both patients and the incoming dentist, he added.
"Dentistry is about relationships, so the new dentist has got to develop relationships with the old patients, and it's going to take extra time with each patient to do that, Smith said. "You can't presume you'll just inherit the patients."
Tips for buyers and sellers
Smith offered an important caveat: Avoid dual representation in which two brokers are involved. In fact, dual representation is illegal in Florida and California, he noted.
To find a reliable broker, Smith advises asking your banker or a major financial institution. "Lenders know who the good brokers are," he said. "Most dentists only buy or sell a practice once in their lifetime." Buyers and sellers need to do their homework, he added. They should interview different brokers, find out what fees and services they offer, and which attorneys and accountants they work with.
Dr. Radman, whose partner is a certified public account, advised finding a broker with experience in dental transitions. He also warned against dual representation.
"If there's a representative for each side, it often becomes adversarial," Dr. Radman said. "You end up with huge accounting, legal, and consulting fees. I can't overstate the need for dealing with someone who's ethical. Get lots of references from different people."
And never get a second loan to buy a practice, he added.
"What happens a lot is the person who buys the practice can't make enough to pay two loans and ends up going bankrupt because unethical brokers jacked the price up too high," Dr. Radman said. "A buyer should never take a second loan if the bank won't lend all the money to buy the practice. It usually means there's something fishy."
For sellers, Brown offered this advice: "Hire a pro and be prepared. Remember, it's your baby."
Copyright © 2010 DrBicuspid.com