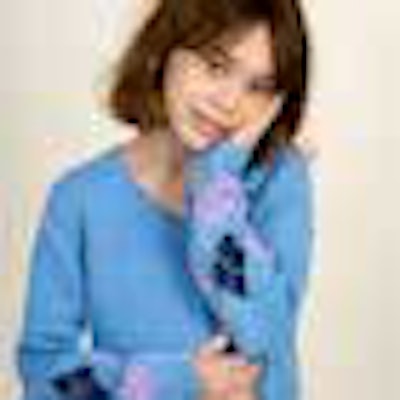 Despite a successful three years launching and managing the Office of Head Start's (OHS) Dental Home Initiative in nearly 30 U.S. states, the American Academy of Pediatric Dentistry (AAPD) will no longer be responsible for overseeing the program as of December 31.
In early September, the OHS notified the AAPD that it had decided not to pick up the last two years of a five-year, $10 million contract with the academy originally announced in February 2008. That contract called for the AAPD to establish dental homes for 1 million children enrolled annually in OHS programs across the U.S.
Over the last three years, the AAPD has developed a network of pediatric dentists and general dentists in nearly 30 states who partner with local Head Start programs to provide care to children involved in Head Start. The program, by all accounts, has been a success.
"One of the wonderful pieces of this Dental Home Initiative over the first three years was that it was based on a peer-to-peer approach, which has been very successful in getting individual dentists involved in treating kids," John Rutkauskas, D.D.S., CEO of the AAPD, told DrBicuspid.com. "One of the biggest unmet needs in Head Start has been dental services, and we were making a significant dent in the states where we had launched. There were children and communities that, prior to us bringing this initiative on board, had not had access to dental services in their communities."
In fact, OHS' decision to discontinue its partnership with AAPD came as a complete surprise, Dr. Rutkauskas said.
"We were notified rather abruptly on September 4 that the OHS had decided not to pick up the last two years of our option," he said. "We had met all the standards and outcomes measures that were required of us. But it took two weeks for us to find out why they made this decision."
Program being revamped
According to OHS Director Yvette Sanchez Fuentes, the decision came out of a larger effort to revise and expand the Head Start program in order to provide more services to a broader spectrum of underpriviledged children and their families.
"We were making a significant dent in the states where we had launched."
— John Rutkauskas, D.D.S., CEO,
American Academy of Pediatric
Dentistry
"One of our major priorities in the past year has been a redesign of the OHS Training and Technical Assistance program," she told DrBicuspid.com. "And we realized we needed to bring in national expertise that could provide evidence-based best practices to local Head Start grantees. So as part of our new vision for training and technical assistance, we are launching six national centers for Head Start grantees, including the National Center on Health, Oral Health, Mental Health, and Nutrition."
Going forward, the Dental Home Initiative will fall under the aegis of the national center on health, which will also partner with the new Office of Child Care, Fuentes said. She emphasized that the decision to take the Dental Home program "in house" was not an indication that there were issues with the way the contract was being managed by AAPD.
"The AAPD set for us a good foundation that we can continue to build on," she said. "They did a lot of good work."
Through the national centers, the OHS will focus on developing strategies to promote children's healthy development -- including oral health -- so that they are ready for school, Fuentes noted. Similar to the AAPD's peer-to-peer approach, the OHS intends to create a panel of consultants to work with state Head Start directors to find local dentists who are connected to the local Head Start programs and build a network of dentists to provide care for Head Start kids.
"This national health center will provide best practices for increasing access for children and their families to dental care," Fuentes said. "But we also need to begin thinking about how to expand access to care for infants and toddlers and pregnant moms. The center will make this one of the major priorities: ensuring that the more vulnerable are getting the dental care they need and access to the dental care they need and that we are using local resources to support these kids and families."
March meeting
AAPD/OHS Dental Home rollouts, state by state
2008: Connecticut, Maryland, Michigan, Tennessee, Texas, and Washington
2009: Alabama, Hawaii, Indiana, Iowa, New York, North Dakota, Oklahoma, Oregon, Rhode Island, South Dakota, Vermont, and West Virginia
2010: Arizona, California, Colorado, Idaho, Illinois, Louisiana, Mississippi, Missouri, New Hampshire, New Jersey, South Carolina, Virginia, and Washington, DC
2011 (scheduled): Alaska, Arizona, Georgia, Massachusetts, Nebraska, North Carolina, New Mexico, Ohio, Pennsylvania, California (Southern), and Wisconsin
Dr. Rutkauskas said that just six months ago, AAPD officials met with Fuentes in Washington, DC, to discuss the program and were given no indication that the agency was considering a change at this time.
"We had what I thought was a wonderful meeting with the director of OHS last March, and at that time we knew they were going to be migrating to this new system, but it was all out in the future," Dr. Rutkauskas said. "We all believed we would put in place a successful system that would be used as a stepping stone for this new technical advisory system."
While Fuentes acknowledges the March meeting with AAPD officials, she says it was more of a "meet and greet" rather than a serious discussion about the Dental Home program.
"We didn't get into conversations around funding or how the contract was being administered," she said. "We talked a lot about how do you expand access for infants and toddlers? We serve a couple thousand kids in Early Head Start, and we need to start to focus on the big vision."
But Dr. Rutkauskas questions whether OHS will have the necessary resources to successfully manage the Dental Home Initiative in the long run -- both in established sites and those still waiting to launch.
"One of the things we question is how they will replicate the success of our peer-to-peer approach because they have no staff," he said. "They say they will be contracting with dentists in these states to serve in this role, but AAPD will no longer have a hand in this process. So needless to say we are very disappointed, and our leadership dentists who were going out to recruit dentists to create these dental homes would all tell you that they are very disappointed too."
Relationship building
H. Pitts Hinson, D.D.S., past president of the AAPD (2005-2006), is one of those dentists. He was instrumental in bringing together the Dental Home network of providers in Tennessee. Over several months prior to the launch of the Tennessee program in 2008, he and his colleagues reached out to the leadership of the Tennessee Dental Association; the Department of Public Health; the state Medicaid director; the Early Periodic Screening, Diagnosis, and Treatment Program director; the state leadership from the AAPD; and the company that oversees the state Medicaid program (then Dentaquest, now Delta Dental).
"I wanted to make sure that there was no party that cared about dentistry that was not at the table," he told DrBicuspid.com.
This peer-to-peer approach has been the key to making this program a success, he added. "Any time something is this new, it needs continual care," he said. "I think in Tennessee we are set up for long-term success, but I am concerned that in other states the program will never become reality or will be only marginally successful or will fall apart because there is no one around to drive the train."
Dr. Hinson, who was a pediatric dentist in Tennessee for 30 years, emphasized the long-term benefits this kind of program can have not just on underserved kids and their families but on the community too.
"There is a huge benefit in trying to connect dental offices to Head Start centers and in connecting these children with a dentist who will be there now and in the future," he said. "And this relationship building between the centers and the dental offices can go on for years. My emphasis to the Head Start people was that you really want to nurture this."
The oral health of Head Start kids in Tennessee is better today than it was three years ago as a result of the Dental Home Initiative, he added.
"It is a great program," he said. "I would hate to see it stop as the result of some bureaucratic decision."
Copyright © 2010 DrBicuspid.com