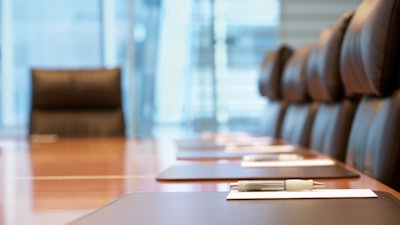 The American Academy of Pediatric Dentistry (AAPD) installed new board officers and trustees at the AAPD 2023 General Assembly meeting on May 29 in Orlando, FL.
The individuals and positions are as follows:
Dr. Scott Cashion leaves his post as AAPD's vice president to become president.
Dr. Scott Smith, who completed a three-year term on the board of trustees starting in 2017, was named president-elect.
Dr. Thomas Ison, parliamentarian of the AAPD, was named vice president.
Dr. Carlos "Charlie" Bertot, AAPD past parliamentarian and current Southeastern district trustee, was named secretary-treasurer.
Dr. Anthea Mazzawi, who has served on several committees and councils for the AAPD, was named at-large/federal services trustee.
Dr. Steven Rayes, who serves on the executive board of the Vermont State Dental Society, was named director of the American Board of Pediatric Dentistry (ABPD).

Dr. Ann Bynum, an ABPD diplomate and examiner, was named Southeastern district trustee.

Dr. Hakan Koymen, who has served on various AAPD councils and committees, was named Northeastern district trustee.
These appointees will join current members of the board for the 2023-2024 term.