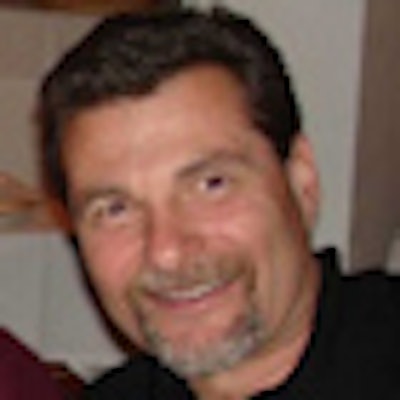 The Chicago Dental Society (CDS) Foundation has opened a free dental clinic in Wheaton, IL, using volunteer dentists and hygienists to provide free basic dental care to uninsured patients.
Previously, the DuPage Community Clinic had offered dental care, but when the facility stopped providing oral care about two years ago, the dentist volunteers looked for another location to serve the growing number of people with no access to dental care. About 24 dentists volunteer at the new clinic, including pediatric dentists and oral surgeons. It features three operatories and provides oral care to residents of Cook, Lake, and DuPage counties.
Keith Suchy, DDS, who has a general practice in Westchester, had volunteered at the DuPage clinic since 1995.
"The economic downturn has really exacerbated the problem."
— Keith Suchy, DDS
"Volunteers from the previous clinic asked the Chicago Dental Society to shepherd us to help find a new place, and they stepped up to the plate," he told DrBicuspid.com. "It's pretty much a fledgling operation, but we're all excited it's open."
The patients who come to the clinic are symbolic of the majority of American adults facing the effects of the ongoing economic recession: working class people with no dental insurance who can't afford a private dentist, he added.
"Regrettably, poverty levels have risen in all three counties, especially in DuPage," Dr. Suchy said.
The CDS released a report in February detailing the poor state of access to care in Illinois. Lake, Cook, and DuPage counties lost 12 of 44 public health dental clinics in recent years, and several areas now lack a dentist.
Diverse patient base
Glenn DeWeirdt Jr., DDS, a general practitioner in Woodridge, has volunteered his services for 12 years. He's treated a broad cross section of patients, mostly people who've fallen on hard times in the last few years.
"A lot of them are formerly well-employed people who've lost their jobs," he told DrBicuspid.com. "They had good dental care for years, but because of economic conditions, they can't afford quality care."
Many are immigrants from Eastern Europe, Mexico, Asia, and Russia who've had poor oral care their whole lives, he noted.
Both dentists, who were instrumental in getting the new clinic organized and open, said it's gratifying to provide care for underserved people.
"I've seen some incredibly rewarding cases," Dr. DeWeirdt said. "I've had patients with such gross decay I had to remove every tooth in their mouth."
Since the clinic doesn't provide dentures, Dr. DeWeirdt did them himself at his own expense and had his lab do the work. He also did a root canal in his own office to save the tooth of one patient. "The alternative was removing a tooth from a 19-year-old," he explained.
Dr. DeWeirdt has also seen some interesting pathologies, such as pyogenic granuloma and lichen planus. "These are the things you tend to see more in lower socioeconomic classes where oral hygiene and access to care are compromised," he noted.
Dr. Suchy said he's seen a "frightful" amount of caries in young adults. "We're trying to save as many teeth as we can with simple restorations and dental education," he said. "There's no question there's a lot more chronic disease like untreated decay and periodontal disease; in some cases, entire mouths have been ravaged. The economic downturn has really exacerbated the problem."
At the Cook County public health clinics, patients routinely wait up to three months for an appointment, according to the CDS Foundation. Last year, Illinois cut $1.6 billion cut from its Medicaid program, restricting adult benefits to emergency tooth extractions only.
More and more people are turning to hospital emergency rooms for relief from dental problems, Dr. Suchy noted.
"It's pretty frightening," he said. "It would be interesting to see what would happen if we rerouted the money being spent on emergency room care to community clinics."