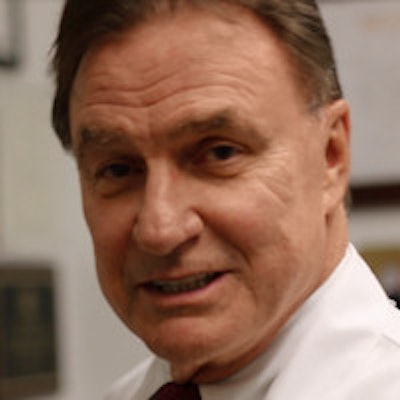 DrBicuspid.com is pleased to present the next installment of Leaders in Dentistry, a series of interviews with researchers, practitioners, and opinion leaders who are influencing the practice of dentistry.
When Robert Boyd, DDS, MEd, was in dental school at Temple University, he wasn't thinking about becoming an orthodontist. Now, as the Frederick T. West Endowed Chair of the Department of Orthodontics at the University of Pacific Arthur A. Dugoni School of Dentistry in San Francisco, Boyd has long been one of the leaders in orthodontic research. In this video, he talks about his career, research interests in periodontics and orthodontics, and experience as a principal investigator for Invisalign.
Dr. Boyd has many significant accomplishments under his belt. However, when asked to describe what he does, he cites what has been his dream job since he was a kid -- teaching. Along with his work in education, Dr. Boyd has published more than 100 scientific abstracts, chapters, and articles, many on his primary research interest: potential periodontal tissue damage during orthodontic treatment. However, he is perhaps best known as the principal investigator for the initial trials of Invisalign.