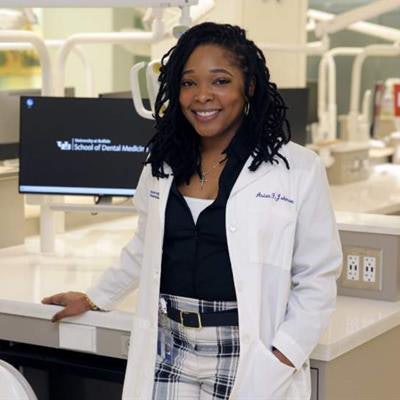 The University at Buffalo (UB) School of Dental Medicine has launched Destination Dental School, a program aimed to increase dental school enrollment for students from underrepresented backgrounds.
Destination Dental School is a free, two-month program designed to provide underrepresented undergraduate students with hands-on simulation activities, research projects, access to mentorship, application assistance, and networking opportunities. It will also sponsor eligible participating students for the Dental Admission Test.
Fourth-year UB dental student Arian Johnson came up with the idea for the program after she faced difficulties applying to dental school and realized there weren't many resources available for students of color.
"As an undergraduate student, I had some advisement but I needed more guidance," Johnson stated in a press release. "I didn't know the right classes to take, my timeline was off, I didn't take the right test prep, and my professors wouldn't give me a recommendation."
Destination Dental School will take place on Saturdays from June 4 through July 31. The program is currently accepting applications, and students from throughout the U.S. are encouraged to apply online by February 28.