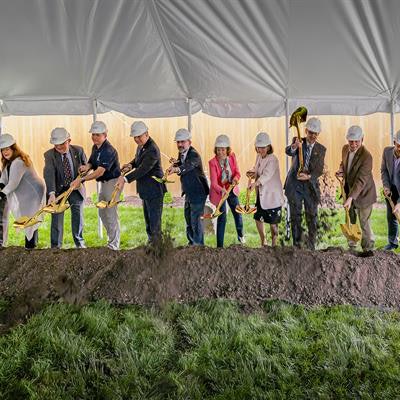 Kansas City University (KCU) announced it broke ground on May 22 for its new dental college on its campus in Joplin, MO.
The new college will address the significant and growing oral health needs of the four-state region of southwest Missouri, northwest Arkansas, northeast Oklahoma, and southeast Kansas, the university said in a release.
The founding dean for the new school, Dr. Linda Niessen, has announced plans for an innovative, community-based education program that will work interprofessionally in addressing medical and dental healthcare needs.
The cost to construct the dental school is reported to be more than $80 million, one of the largest dental school fundraising efforts in the U.S., the university stated. KCU committed $40 million in funding, with the remainder coming from philanthropic efforts.
The first class of 80 students is projected to be seated in August 2023.