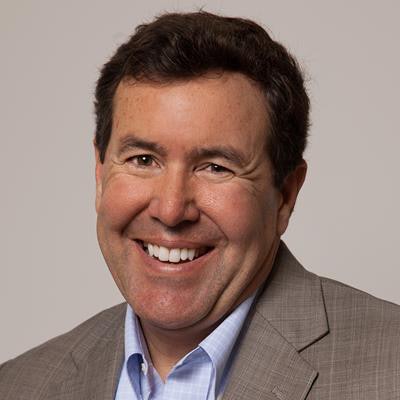 Is it possible to recreate the dental service organization (DSO) model and put the dentist and the patient first, not the organization? An industry veteran has launched a new DSO called Avitus Dental Management Solutions in hopes of changing the paradigm.
Avitus is the latest addition to the DSO and practice management field. It was founded in March by Quinn Dufurrena, DDS, JD, the former executive director of the Association of Dental Support Organizations.
The company is an offshoot of the Avitus Group, a Denver-based company that provides back-office support to corporations.
What's different?
Dental service organizations offer the easiest way for newly minted dentists -- many graduating with huge student loans -- to get their first job and start earning money, according to Dr. Dufurrena. Traditionally, dental graduates found their first job as associates in established practices, but at present many dentists don't have enough business to hire them.
"A lot of dentists aren't busy enough, so they can't bring on an associate," he told DrBicuspid.com. "DSOs have adapted to the changing environment and have created opportunities for the younger dentists to come in. Most of the senior dental students that I talk to, at least half are going into DSO-supported dentistry. There's still a lot of availabilities to be an associate, but it's not like it used to be."
There's an important distinction between Avitus and other DSOs, Dr. Dufurrena noted.
"The big difference between what I call a full DSO and [Avitus] is we don't own the assets of the dental practice," he explained. "It's a clearer definition. All we're doing is offering support services. We don't own the chairs, we don't own the building, any of that."
Critics of DSOs complain that they often exert too much influence and control over treatment decisions, and they have been accused of setting treatment quotas on dentists. A 2013 Congressional investigation of dental chains owned by private-equity firms found that many dental chains encouraged dentists to perform unnecessary treatments to boost profits.
Dr. Dufurrena emphasized the importance of dentists maintaining complete control of treatment decisions and how they run their practice.
"They produce what they want to produce," he said. "That's an individual, ethical decision that each dentist needs to make."
About 50 dentists and 30 practices have signed up with Avitus Dental, he said.
Contractual matters
Avitus Dental allows dentists to buy only what they need, while providing an easy way to terminate contracts, Dr. Dufurrena said. Dentists also aren't locked into long-term contracts under this model.
"We have a menu of services, and they just pick what they need," he explained. "If they don't need marketing, they don't have to pay for that; if they need IT, they pay for that."
"Sometimes you only need something for a while," Dr. Dufurrena said. "You may only need IT or human resources help for a year."
Contracts can be ended with a 30- or 60-day notice, he said.
"We have simple contracts," Dr. Dufurrena said. "If they say, 'It's not working out, thank you very much, and you've helped me,' now they can end the contract."
Improving marketability
Another potential market is dentists who want to improve their practices to enhance its marketability.
"We've been getting members who want to get their practice ready to sell, and they hire us to come in," Dr. Dufurrena said. "A practice management consultant will come in and build up their revenue for a few years, and it makes the practice more attractive to sell."
Dentists maintain the unfettered ability to sell their practices, he noted.
"They can sell the practice to an associate, sell it to a DSO, or they can lock it up and walk away," Dr. Dufurrena said.
Why practices are struggling
There are various reasons why many dentists are facing so much empty chair time, according to Dr. Dufurrena.
"Historically, dentists who wanted more patients would do a little more marketing, and either it helped or it didn't, but it was a temporary thing," he said. "You need a continuous, successful marketing strategy [now]."
External and internal marketing is crucial, Dr. Dufurrena said, as is getting and keeping new patients.
"Part of what we look at is how do you keep your patients and how do you get more?" he said. "A lot of it is marketing, a lot is practice management consulting to improve the practice."