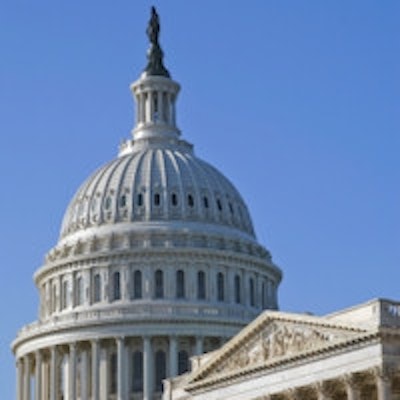 The Small Smiles dental chain should be excluded from the Medicaid program for encouraging dentists to perform unnecessary treatments to boost profits, according to a comprehensive report compiled by a U.S. Senate committee.
The 1,500-page report also recommends that corporate-owned chains that use similar deceptive business models should be ousted from the federal program as well.
"Fortunes should not be made on Wall Street by sacrificing proper care for the underprivileged."
The report followed a two-year Senate investigation by Sens. Charles Grassley (R-IA) and Max Baucus (D-MT) of dental chains owned by private-equity firms.
"Fortunes should not be made on Wall Street by sacrificing proper care for the underprivileged," the report concluded.
Investigators looked at five dental chains that allegedly used deceptive business models that gave managers rather than dentists control over the clinics. They included the following:
Church Street Health Management (CSHM), which owned 70 Small Smiles dental clinics in 22 states and the District of Columbia
NCDR, which owns 130 Kool Smiles clinics in 15 states and the District of Columbia
ReachOut Healthcare America (ReachOut), which operates mobile clinics that treat children at schools in several states
Heartland Dental Care, which operates more than 300 clinics in 18 states
Aspen Dental Management, which operates more than 300 Aspen Dental clinics in 22 states
But the report focused on CSHM (Small Smiles) and ReachOut because both companies treat Medicaid children almost exclusively.
Small Smiles changed hands last year while in bankruptcy and claimed at the time that it is "mending its ways." The company described the new report as outdated, saying in a statement on its website, "We do not believe that this report adequately reflects the current operations."
A joint investigation by the Center for Public Integrity (CPI) and the PBS "Frontline" program last year outlined complaints about unnecessary and substandard care at Kool Smiles, another corporate chain owned by private-equity investors.
The current Senate report recommended that the U.S. Department of Health and Human Services and the Office of Inspector General exclude Small Smiles from Medicaid and "any other corporate entity that employs a fundamentally deceptive business model resulting in a sustained pattern of substandard care."
It noted that 22 states and the District of Columbia forbid anyone other than a dentist from owning a dental practice.
The report scolded state authorities who have "either ignored or been oblivious to dental management services agreements like those used by CSHM" that allow companies to operate dental clinics under the guise of providing administrative and/or financial management support.
"While struggling to encourage the providers to adequately participate and serve the Medicaid program, the dental profession has done little to curb the abuses described in this report," the report concluded.
The report criticized ReachOut for using "unscrupulous dentists" who performed unnecessary procedures. It cited the 2011 case in Arizona of a 4-year-old boy who was given two pulpotomies and two stainless steel crowns, and his brother, who received an "excessive" number of x-rays, even though their parents say they never approved the procedures.
The report also responded to dental chains who claim that they offer dental care to children who otherwise have no access to it.
However, the Senate report stated, "If states and Medicaid are having difficulty recruiting good dentists to serve such a vulnerable population due to lack of reimbursement, how are private investors so successful at producing huge profits from those allegedly inadequate Medicaid reimbursements?"
The report also addressed the controversial issue of midlevel providers, which the ADA and state dental associations have steadfastly opposed.
"Some in the dental profession argue that low Medicaid reimbursement rates are the root cause of the types of abuses described in this report. Yet, the dental profession has also opposed allowing midlevel providers into the program who could provide much of the needed care at the current reimbursement rates," the report concluded.
The "Joint Staff Report on the Corporate Practice of Dentistry in the Medicaid Program" is available on the U.S. Senate Committee on Finance's website (Note: Download of report may take a few minutes as file is 143 MB).