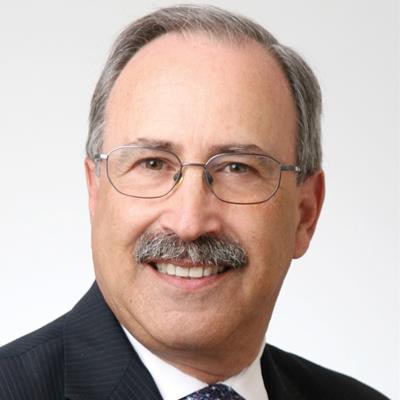 Dental support organization (DSO) Mid-Atlantic Dental Partners acquired the 68 practices of DSO Birner Dental Management Services in October 2018 in one of the most significant transactions in dentistry in the last five years.
DrBicuspid.com spoke with Mid-Atlantic CEO Mitchell Goldman about what the acquisition means for the practitioners, how his company and affiliated practices plan to attract younger dentists, and how DSOs fit with organized dentistry. He noted that the goal of Mid-Atlantic was to focus on the fundamentals of patient care and elevate the importance of the dental team.
"The idea behind Mid-Atlantic is to empower the dentist, the hygienist," he said. "When practitioners are offered the right incentives, high-quality patient care becomes the priority."
Many attractive aspects
The number of the practices Birner was affiliated with was only one of the attractive aspects of the acquisition, according to Goldman.
"My management team and I took a look at the organization," he said. "We saw an undervalued asset that was established in great markets like Albuquerque, Denver, and Phoenix with strong dental teams."
Goldman also realized this was an opportunity to grow 65 practices that were already linked as one company than it would be to affiliate with and manage 65 individual practices.
"We saw an undervalued asset that was established in great markets."
— Mitchell Goldman, CEO of Mid-Atlantic Dental Partners.
"We told the teams in Colorado, New Mexico, and Arizona that we were going to invest in technology, in our providers, and in the practices," he said.
Investing in this case meant new technology and new practice management software for the affiliated practices.
"We realized they were still running very old practice management software," he said, "and we needed to replace the old practice management program with a new, cloud-based practice management software in all the practices."
Goldman also addressed the idea that DSOs are not compatible with organized dentistry.
"This is a young industry that is being challenged at times by organized dentistry," he said. "But just as we've seen on the medical side, when the large medical groups like the dental group practices focus on providing high-quality patient care and if the business model is the right model, the larger group practices will succeed."
Attracting younger dentists
Goldman also noted that the future of dentistry resides in younger dentists and technology.
"We all know that younger dentists are leaving dental school with $300,000 or so in student loan debt," he said. "Do they really want to try to borrow another $500,000, with no business experience, to own their own practice?"
Goldman said that his organization's research suggested that the majority of new graduates from dental school are women, many of whom, but not all, are not interested in working full time after graduation.
"Our business model encourages flexible work hours and opportunities for growth for our dentists and hygienists," he noted.
The research also tells him that new dental students are comfortable with the latest technology and want to work in practices with the latest technology.
"We know we can be attractive to the younger dentist," Goldman said. "We provide mentoring and training to advance their skills and a commitment to new technology."