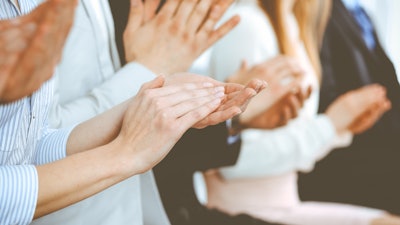 Pacific Dental Services (PDS) Founder and CEO Stephen E. Thorne IV recently was inducted into the inaugural Association of Dental Support Organizations (ADSO) Hall of Leaders.
Those inducted into the group are industry leaders who have performed outstanding service, demonstrated a long-standing commitment to ADSO, and made contributions that have led to significant advancements in the DSO industry. Thorne was honored at the 2023 ADSO Summit, which was held in March.
Also, PDS received the 2023 ADSO Service Award at the summit. The service award is given to ADSO member companies that have shown excellence in meritorious service, corporate/social responsibility, and/or contributions to greater society over the past year.