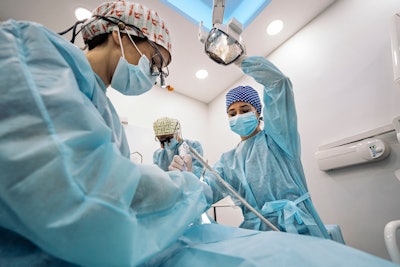 Dental service organization (DSO) U.S. Oral Surgery Management (USOSM) is launching a centers of excellence program to recognize affiliated practices that consistently deliver superior patient care.
Centers of excellence are specialized programs within healthcare organizations that provide high concentrations of expertise and related resources, including leadership, best practices, and research and training.
Interested practices must apply, meet eligibility criteria, pass inspection, and receive approval from the DSO's clinical governance board. In addition to internal review and approval, each practice must successfully complete an accreditation process overseen by a third-party partner. Once the practice is selected, that partner will provide additional oversight and help to ensure the highest levels of quality control. Only USOSM practices are eligible.