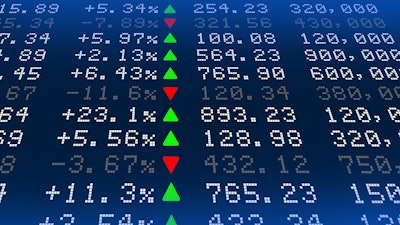 Less than a week after SmileDirectClub filed for bankruptcy, the clear aligner company has been delisted from the Nasdaq Stock Market and must sell or liquidate within the next two months, according to documents filed with the U.S. Securities and Exchange Commission (SEC).
On September 29, SmileDirectClub filed for voluntary protection under Chapter 11 of the U.S. Bankruptcy Code in the U.S. Bankruptcy Court for the Southern District of Texas. Its founders have agreed to invest at least $20 million to find a buyer to rescue the business. If a buyer cannot be found by November 23, SmileDirectClub will pivot to liquidation, according to SEC documents.
On October 4, trading of SmileDirectClub's common stock was suspended. Thereafter, the trading of the company's securities will occur in the over-the-counter markets system.
Nasdaq can delist a company if it fails to meet certain rules. In the case of SmileDirectClub, the stock exchange delisted the company under Nasdaq rules, its use of discretionary authority, and SmileDirectClub's bankruptcy and liquidation.
Nasdaq can use discretionary authority when an individual, such as an officer, director, substantial shareholder, with "a history of regulatory misconduct is associated with the company." Under the bankruptcy and liquidation rule, Nasdaq can suspend or terminate a company that has filed for bankruptcy or announced that its board of directors have authorized liquidation, according to Nasdaq.
SmileDirectClub's financial woes come nearly four years after it raised more than $1 billion in its initial public offering and months after facing some legal blows.
In August, a California court confirmed an order requiring the orthodontics company to pay $63 million to Align Technology, a former partner and the maker of Invisalign, over a supply agreement dispute. SmileDirectClub had planned to appeal the decision. In June, it settled a suit with the Washington, DC, attorney general's office, which claimed the company made injured and dissatisfied customers sign nondisclosure agreements (NDAs) to receive refunds for their clear aligner therapy.
Under the terms of the settlement, SmileDirectClub was required to release 17,000 U.S. consumers from provisions in its NDAs. Also, the company had to change its refund policy, notify consumers who previously signed NDAs that they could now freely speak about their experiences, and stop forcing people to sign NDAs that prevented sharing information before refunds were provided.