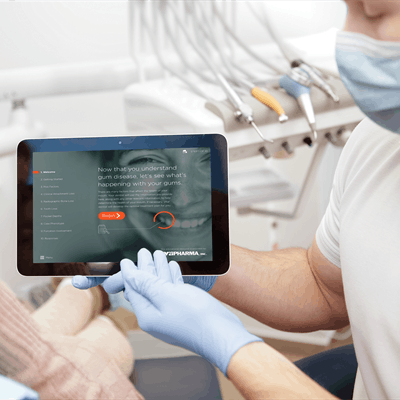 OraPharma has launched MyPerioHealth, an educational app designed to allow patients and dental professionals to quickly review stages and grades of periodontal disease on a cellphone or tablet together at the point of care.
By responding to a series of questions, patients and dental care professionals can use the MyPerioHealth app to obtain information regarding the patient's periodontal health status, including stage and grade. This information is important for treatment planning and determining the maintenance interval for disease management, company officials said.
The app complements manual staging and grading by streamlining data collection and automating calculations using American Academy of Periodontology guidelines, the company said.
The app is available on iOS and Android platforms and can be downloaded from the Google, Apple, and Amazon app stores. A web-based version can also be accessed at MyPerioHealth.com.