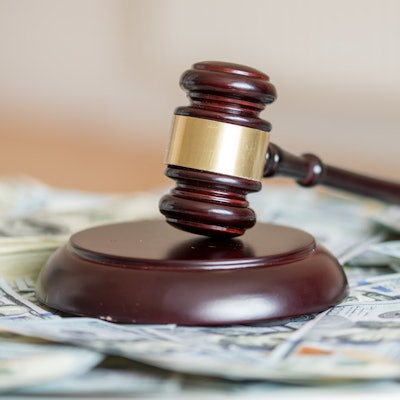 Oral health product firm OraPharma has agreed to pay $100,000 to resolve claims that incentive compensation it paid to account managers, who were also dental hygienists, resulted in the submission of false claims to Medicare, according to the U.S. Department of Justice.
The New Jersey-based OraPharma admitted in a settlement agreement that it employed account managers, including dental hygienists, to promote Arestin, a sustained-release antibiotic adjunct treatment for periodontal disease, according to a press release dated February 6 from the department's U.S. Attorney's Office for the District of Massachusetts.
Between June 2012 through December 2020, some of the employed dental hygienist-account managers reportedly occasionally worked in dental offices in their assigned sales territories. However, OraPharma claims the hygienists did not disclose these working situations, though this is required under the company's conflicts-of-interest policies. The account managers may have received or were eligible to receive incentive compensation for Arestin prescriptions that they may have recommended to Medicare patients while they were working as hygienists at practices, according to the release.
Any payment of incentive compensation to account managers for any prescriptions reimbursed by Medicare in the offices where they practiced as dental hygienists violated the Anti-Kickback Statute, and, therefore, resulted in the filing of false claims to Medicare, according to the release.