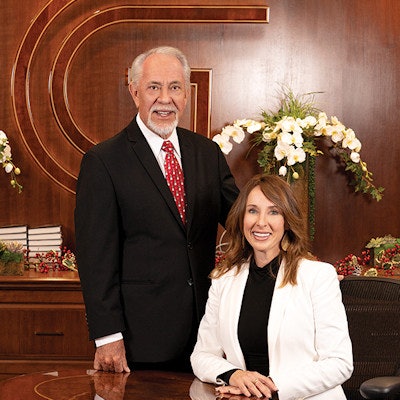 Founder and president Jim Glidewell has stepped down as CEO of Glidewell, with the company's Chief Experience Officer Stephenie Goddard assuming the role, effective January 1, 2022.
Goddard is a 15-year veteran of the company. She joined Glidewell in 2006 from the World Bank Group. A staunch proponent of personal development, Goddard's track record includes implementing employee learning programs and advanced leadership initiatives within and outside of the Glidewell organization.
Her 2019 "Guiding Leaders" program was designed to empower women dentists in all facets of business and leadership, and contributed to her receiving the 2020 mentor award from The Lucy Hobbs Project.
"With all that we're doing in an effort to improve the lives of dentists and their patients, I could use another hand at the helm," Glidewell said in a company news release. "Stephenie's strategic focus and ability to bring people together to orchestrate successful change has been critical to our success," he added.