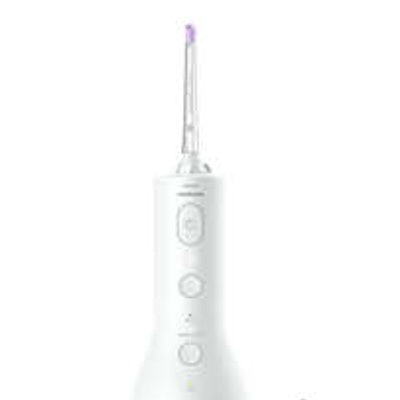 Philips has added the Sonicare Cordless Power Flosser to its interdental product line.
Developed for patients who need to establish a flossing habit and are looking to incorporate an interdental product into their routine, the Sonicare Cordless Power Flosser can remove up to 99.9% of plaque and improve gingival health at home, according to the company. Philips has previously offered a tabletop version of the Power Flosser.
The flosser features the company's Quad Stream technology, which uses a cross-shaped nozzle that creates four wide streams. Philips said that this approach is 150% more effective than string floss for improving gingival health. In addition, its Pulse Wave technology provides brief pauses in between cleaning pulsations to prompt patients to glide the nozzle to the next interproximal space, the company said.