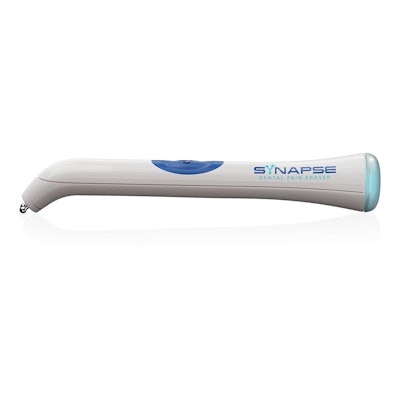 Young Innovations and Synapse Dental are launching a new device called the Dental Pain Eraser.
The device is a pen-shaped, electronic dental anesthesia tool that Young Innovations claims can prevent and relieve oral pain in seconds without the need for local anesthetic injections, gels, or drugs. This includes pain resulting from orthodontic procedures, dental work, canker sores, and tooth sensitivity.
The pain eraser is available through Young Specialties.