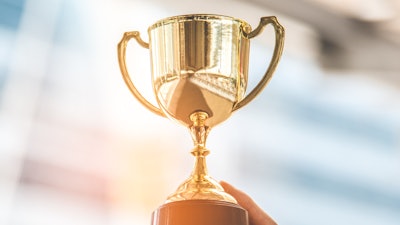 The American Association of Orthodontists' Committee on Technology awarded the 2023 Ortho Innovator Award to Dr. Cosmo Haralambidis for inventing the Dental Pain Eraser.
Haralambidis, of Synapse Dental, invented the pen-shaped portable electronic dental anesthesia device after years of research in neuromodulation, according to a press release from Synapse Dental.
Using PulseWave technology, the device sends subsensory electrical pulses to calm the nerves in the mouth and provide pain relief. When the applicator is applied to the teeth or gums, pain subsides within 30 seconds and lasts for up to 48 hours, according to the company.
Additionally, Dental Pain Eraser, which has been cleared by the U.S. Food and Drug Administration for use in children and adults, is designed to prevent or relieve oral pain in patients at the office and at home for conditions, including extractions, orthodontics, temporomandibular joint disorders, and surgery.