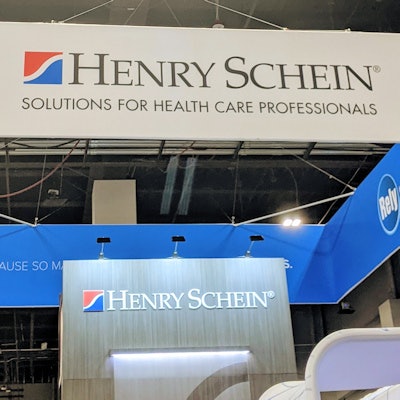 Henry Schein is displaying a range of its products at this week's American Association of Oral and Maxillofacial Surgeons (AAOMS) annual conference in New Orleans.
New products on display include 3D printers, intraoral scanners, and air purification systems, as well as emergency medication management, patient monitoring, and anesthesia offerings, according to the company.
Henry Schein team members will also be performing product demonstrations for the Avante anesthesia portable unit, the HealthFirst automated external defibrillator, the HealthFirst ActivePure Surface and Air Guardian, the HealthFirst Crash Cart, the Mindray Patient Monitor, the Mindray Anesthesia System, the Planmeca Emerald S and Planmeca's Romexis software, Primescan, the Medit i700, and the SprintRay Procure Wash/Dry Ecosystem.
In addition, company representatives will be discussing Henry Schein brand products, such as sutures, gauze, surgical gloves, needles, and intravenous therapy sets. Custom and standard oral surgery procedure kits are also being presented.